CAN YOU SKYDIVE WITH A FEAR OF HEIGHTS?
One of the excuses we hear for not skydiving is a fear of heights. Being afraid of heights (acrophobia) is one of the most common phobias. 1 in 3 people express discomfort or distress when exposed to heights. Ironically, even licensed skydivers report having a fear of heights. If acrophobia is so common, how are so many people skydiving? The answer to this is a little more nuanced than you might think.
Acrophobia tends to involve heights a bit less extreme than those in skydiving. Generally, scenarios where the ground is "relatively" close. Experiences like, standing on top of a ladder, looking over the edge of a tall building, or standing on a bridge. With skydiving you are 14,500ft (almost 3 miles) above the ground. Because the ground is so far away there is nothing relative to give you an accurate perspective of your heigh and there is no "ground rush" sensation, as with falls from shorter distances. 
 Most people report their fear of heights is not triggered by skydiving. The ground is so far away, it just doesn't feel or look like a normal fall from the top of a stationary object.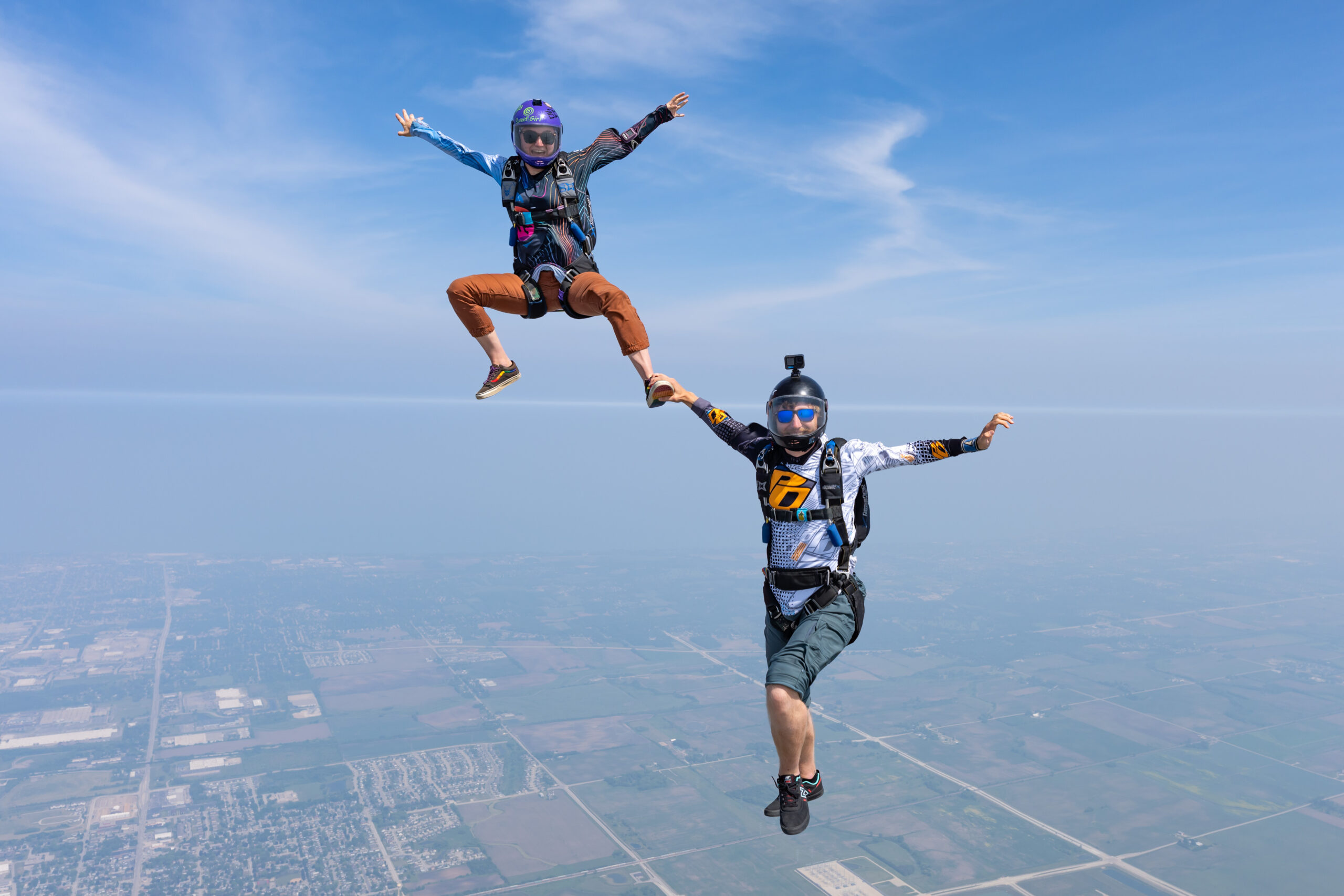 DOES SKYDIVING FEEL LIKE A ROLLER COASTER? WILL MY STOMACH DROP ON A SKYDIVE?
For some, the issue isn't heights; it's the sensation of falling. Many people dislike the "stomach drop" feeling that occurs on a roller coaster. However, stomach drop does not happen on most skydives. That feeling is cause by rapid acceleration. Most jump planes are already traveling at high speeds when you exit. Because of this, there is no drastic acceleration like the downhill of a rollercoaster. You're simply converting horizontal speed into vertical speed. It does not feel like falling; it feels more like flying.
Most large jump planes (seating 14 or more jumpers) are traveling fast enough to avoid stomach drop. However, small planes like a Cessna 182 or 206 (seating 4-6 jumpers) can cause the roller coaster sensation. SDMW regularly operates a Twin Otter (seating 23 jumpers). It's one of the largest and fastest jump ships around, so no need to worry about losing your stomach when you jump with us!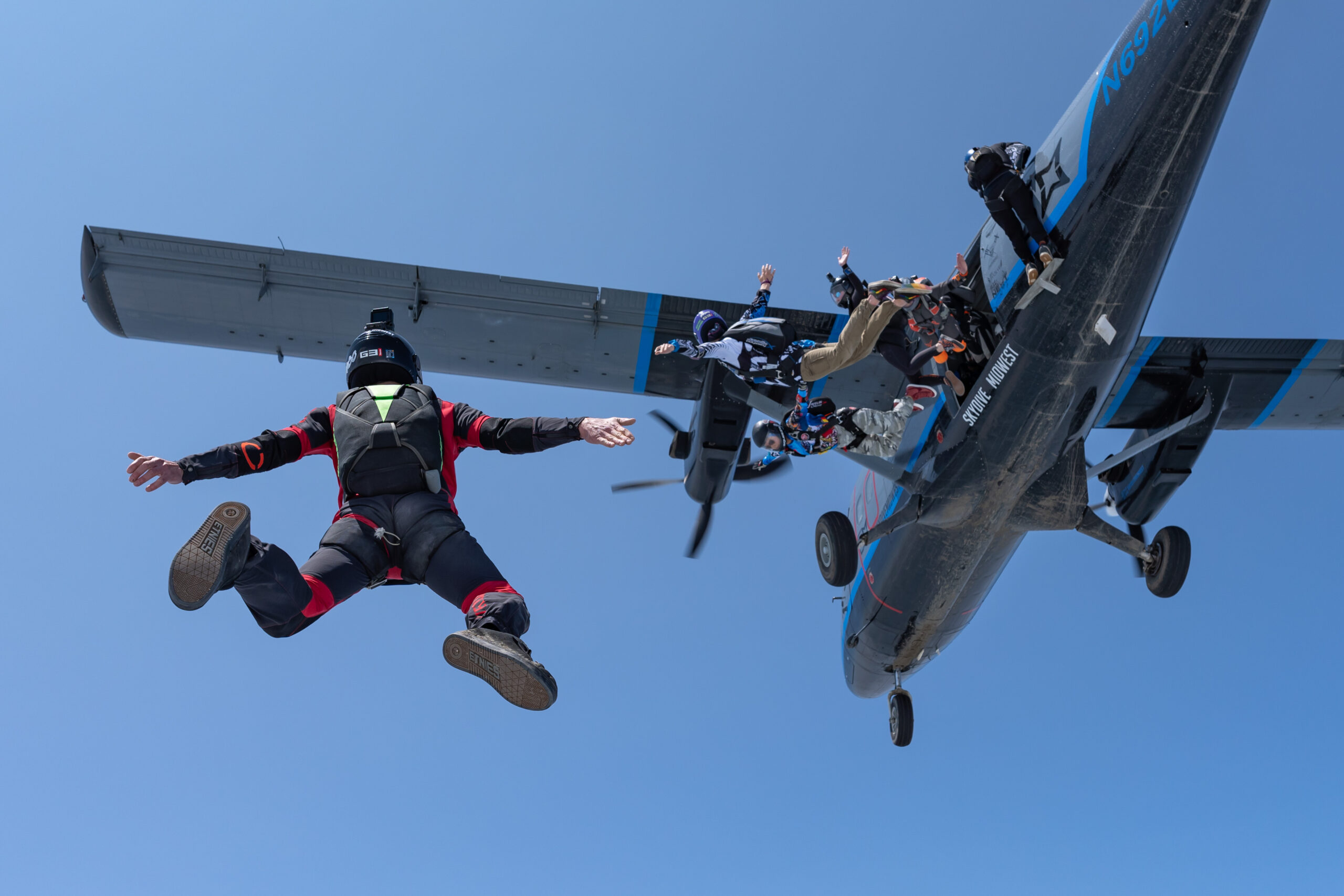 I WANT TO SKYDIVE BUT I'M SCARED.
Maybe it's not the height, maybe you're just scared of skydiving in general. Rest assured, everyone who comes out to jump is experiencing some degree of fear or anxiety. Being scared and doing it anyway is kind of the whole point.  It's what makes the experience meaningful and worthwhile. To read more about the potential benefits of skydiving and how fear impacts your brain read, "The Science Behind Being Scared." We also strongly recommend skydiving with friends. The support and camaraderie of a GROUP can make skydiving much less intimidating.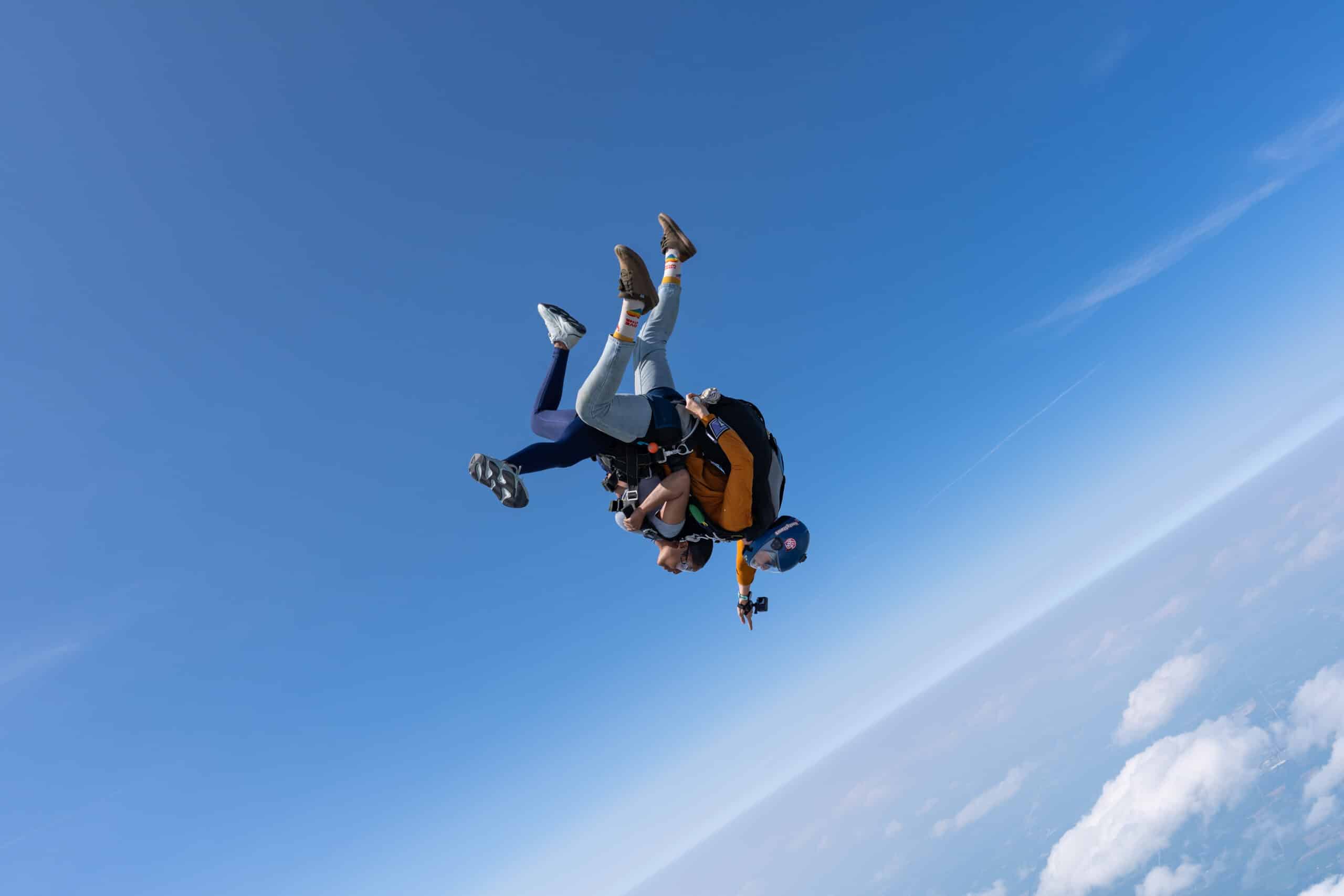 HOW CAN I BECOME LESS AFRAID OF SKYDIVING?
To ease some of your fears and concerns about skydiving we suggest doing some research. Knowledge is power.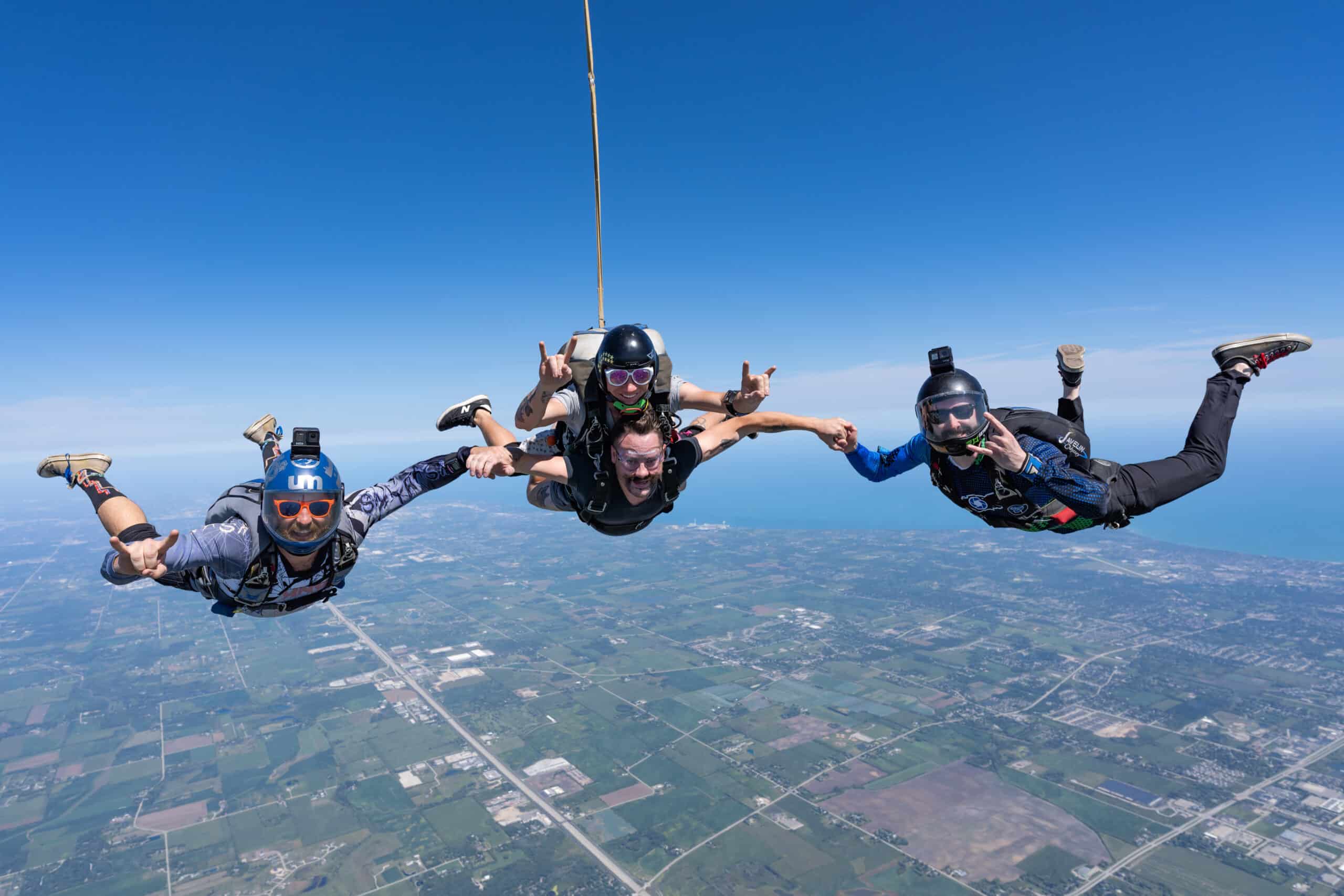 IF THEY CAN DO IT, YOU CAN DO IT.
Can you skydive if you're afraid of heights or simply afraid? Absolutely. People do it every single day. We take thousands of people on tandem skydives every summer and they are no braver or bolder than you. Don't let fear stand in your way, it's part of the experience. Grab a support group of friends, research a reputable skydiving center, and tell yourself, "I can do this." We'll be here when you're ready to TAKE THE LEAP. 
READY FOR THE THRILL OF A LIFETIME?
Book your ultimate aerial adventure today!