Why Choose Skydive Midwest?
Hands-down, we have the best view of any drop zone around! View the beautiful shoreline of Lake Michigan as far North as Milwaukee and as far south as Chicago on clear days.
Our spacious, multi-engine aircraft can take you all the way to 14,500 ft and has room for 23 jumpers per plane load! This means we can usually accommodate larger groups who wish to jump together.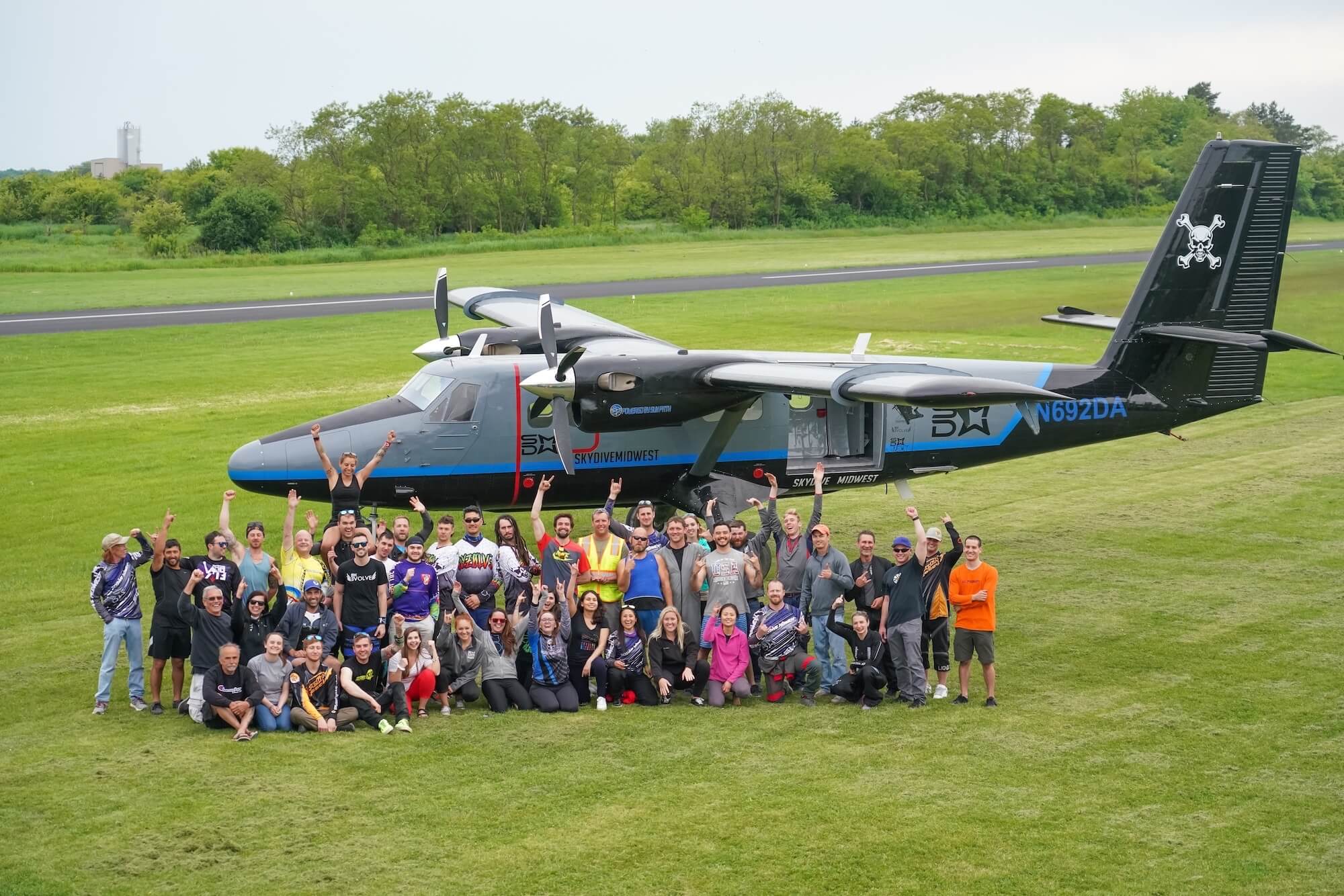 We only employ top-notch pilots, expert maintenance technicians, and professional instructors rated by the United States Parachute Association. Many of our staff have been working in the skydiving industry for 10+ years.
We are located right next to 1-94, just 25 mins from downtown Milwaukee. Get directions to Skydive Midwest.
READY FOR THE THRILL OF A LIFETIME?