An adventurous spirit is truly ageless. As a result, we get a lot of burning questions regarding age limits in skydiving.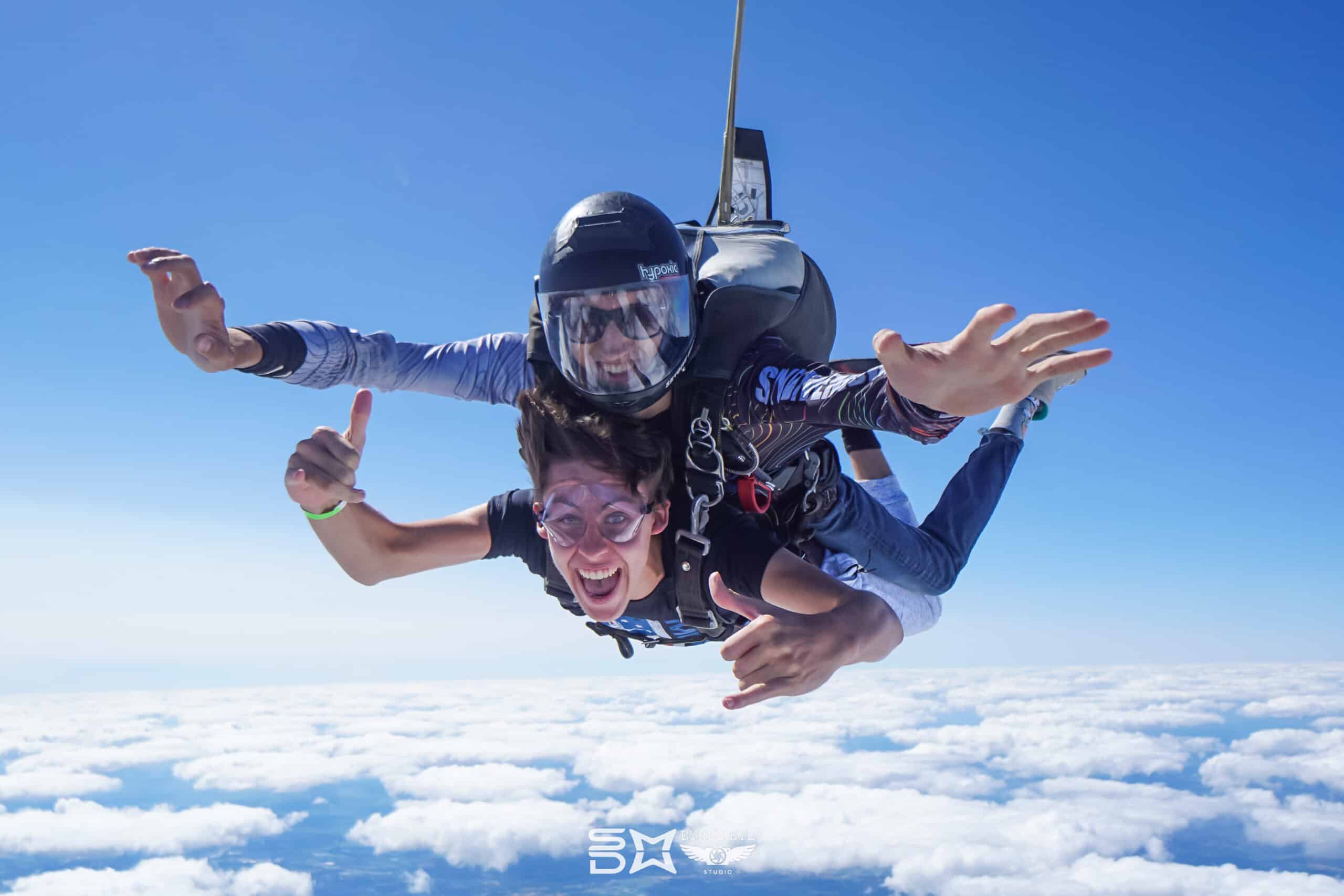 How old do you have to be to go skydiving? Can kids go skydiving? Is there an upper age limit for skydiving?
At almost all skydiving centers in the United States, the minimum age to make a tandem skydive is 18. As far as an upper age limit for skydiving, there isn't one! If you are in good health and relatively fit, you are mostly likely eligible to jump.
The oldest person to go skydiving with us (so far) was 98 years old! For more information on requirements to skydive tandem, check out our blog Who Can Make a Tandem Skydive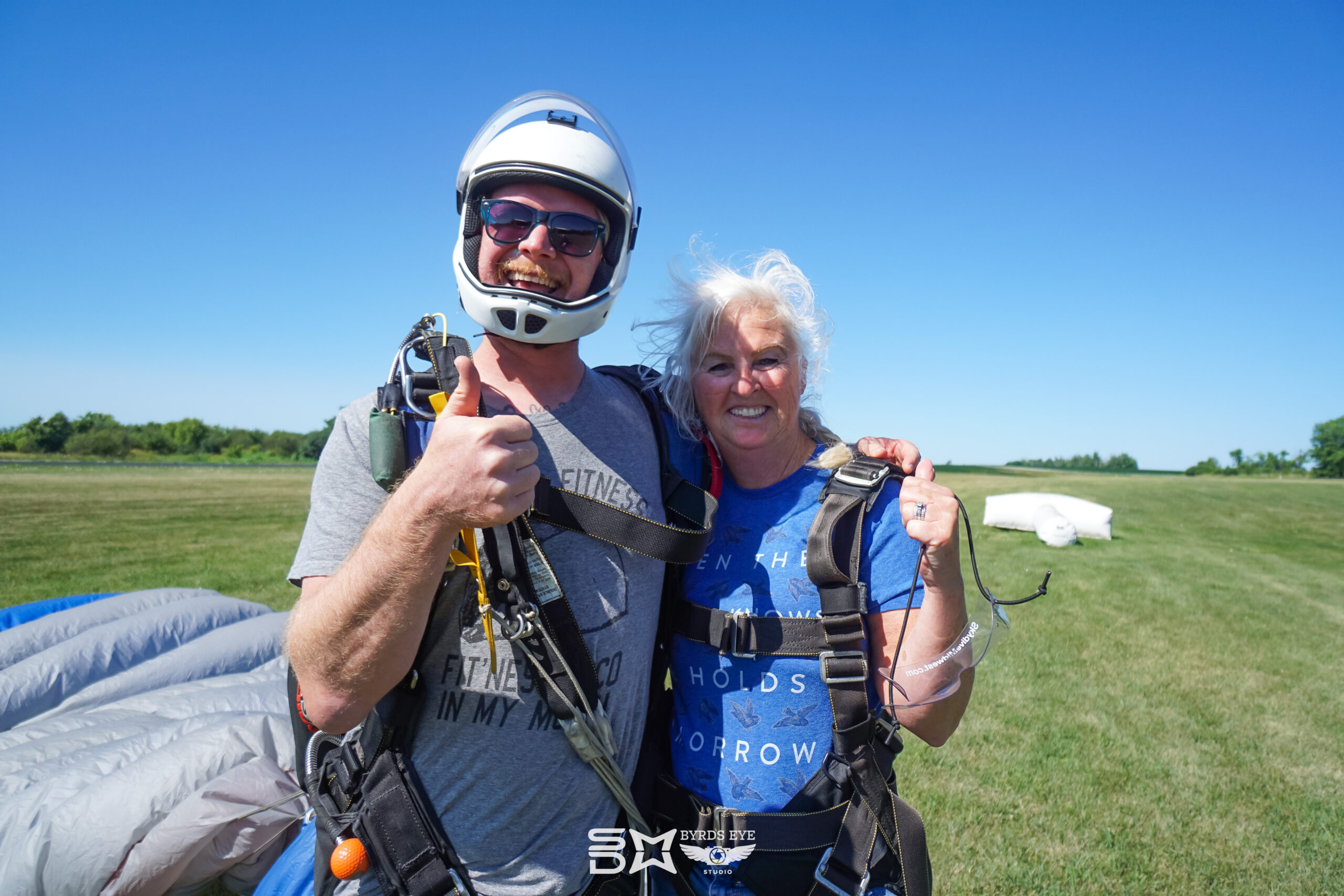 So, why is there a minimum age and why can't kids go skydiving?
The age limit for skydiving is set by the United States Parachute Association, one of the governing bodies for the sport. The main reason for an age limit is liability. As an extreme sport, skydiving requires all participants to sign a waiver. A person must be of legal age in order to sign a waiver or other legal document.
Can I sign a waiver for my child to skydive? Guardians are not permitted to sign a waiver on behalf of a minor. In most states, one person cannot sign away the legal rights of a minor. The signature of a minor or the legal guardian of a minor would potentially invalidate the waiver.
Aside from the legal complications with skydiving under age, there's an ethical dilemma as well. While skydiving has become mainstream and safety measures are better than they've ever been, there is still risk involved. Skydiving is not a roller coaster ride, it's an extreme sport and the risks need to be considered carefully by the participant. As much as we love skydiving and believe the risks to be minimal, we still think it's an important, personal decision that should not be taken lightly.
Our government has designated 18 as the age when a person becomes mature enough to make important life decisions, especially ones regarding their own health and safety. There's also an ethical question of forcing an instructor to take responsibility for a minor. A lot of instructors feel a little uncomfortable being responsible for a child participating in an extreme sport and we respect that.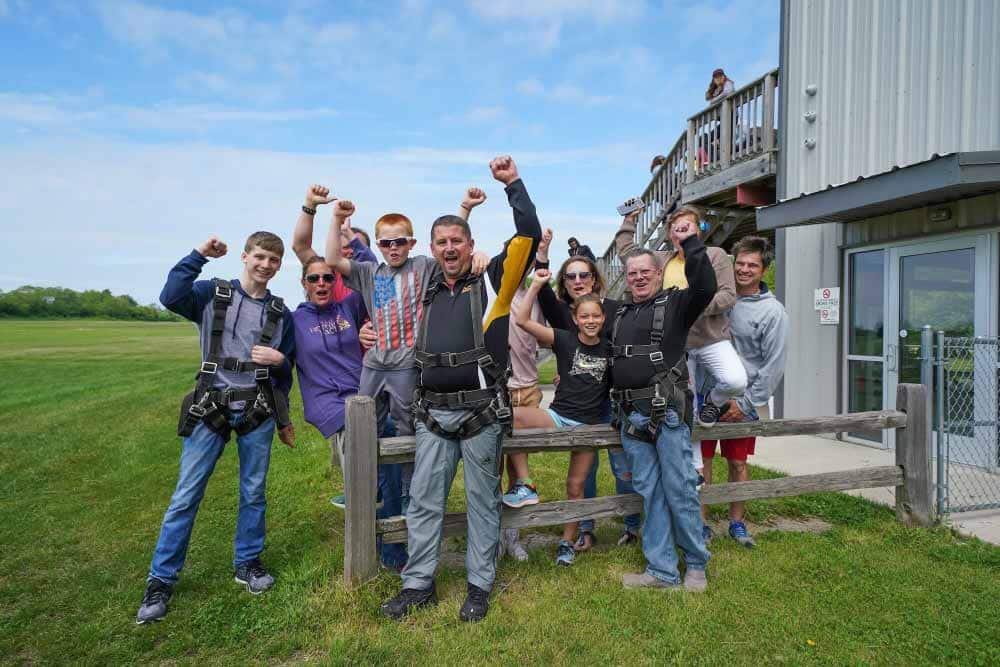 Are there any risks involved with skydiving underage?
Safety can be a factor when it comes to a child's eligibility to skydive. Tandem harnesses are designed to fit the average adult. For obvious reasons, we want the harness to be snug.
The much smaller frame and stature of a child may prevent the harness from being fitted properly. The same thing goes for someone who is too big for a harness. If it can't be securely fastened, it's not safe for a person of any age to skydive.
Is there anywhere you can go skydiving under the age of 18? If you look hard enough, you'll find some operations that allow children to go skydiving. However, these facilities are not members of the United States Parachute Association and most are in foreign countries.
While we can't speak to the safety practices of these operations, we will say we strongly believe all commercial skydiving operations should be members of the USPA. The safety standards set by the organization should be followed and strictly enforced.
Is there an age limit for indoor skydiving?
A good alternative if you really want to skydive and you're under 18 is indoor skydiving. There are several simulated skydiving experiences available in the Chicago area- iFly Rosemont, iFly Naperville and iFly Grant Park. If you're in Northern Wisconsin, you can try iFly Minnetonka in Minnesota. Unfortunately, it's not even close to a real skydiving experience, but it's a good way to get an introduction to body flight in a low-pressure environment.
Children as young as 3 can go indoor skydiving at an iFly location and there is no upper age limit. Check out our blog: Skydiving Vs Indoor Skydiving to learn about the similarities and differences between real skydiving and indoor skydiving.
We know it can be a bummer to be turned away for being underage. We want everyone to be able to experience skydiving; it's truly a life-changing event.
We're great at hosting 18th birthday parties, so plan to come spend your day with us. We offer group rates, birthday discounts and we have a party deck that can be reserved for a special occasion. We'd be honored to help you have the happiest birthday ever!
Check out our group rates: https://skydivemidwest.com/tandem/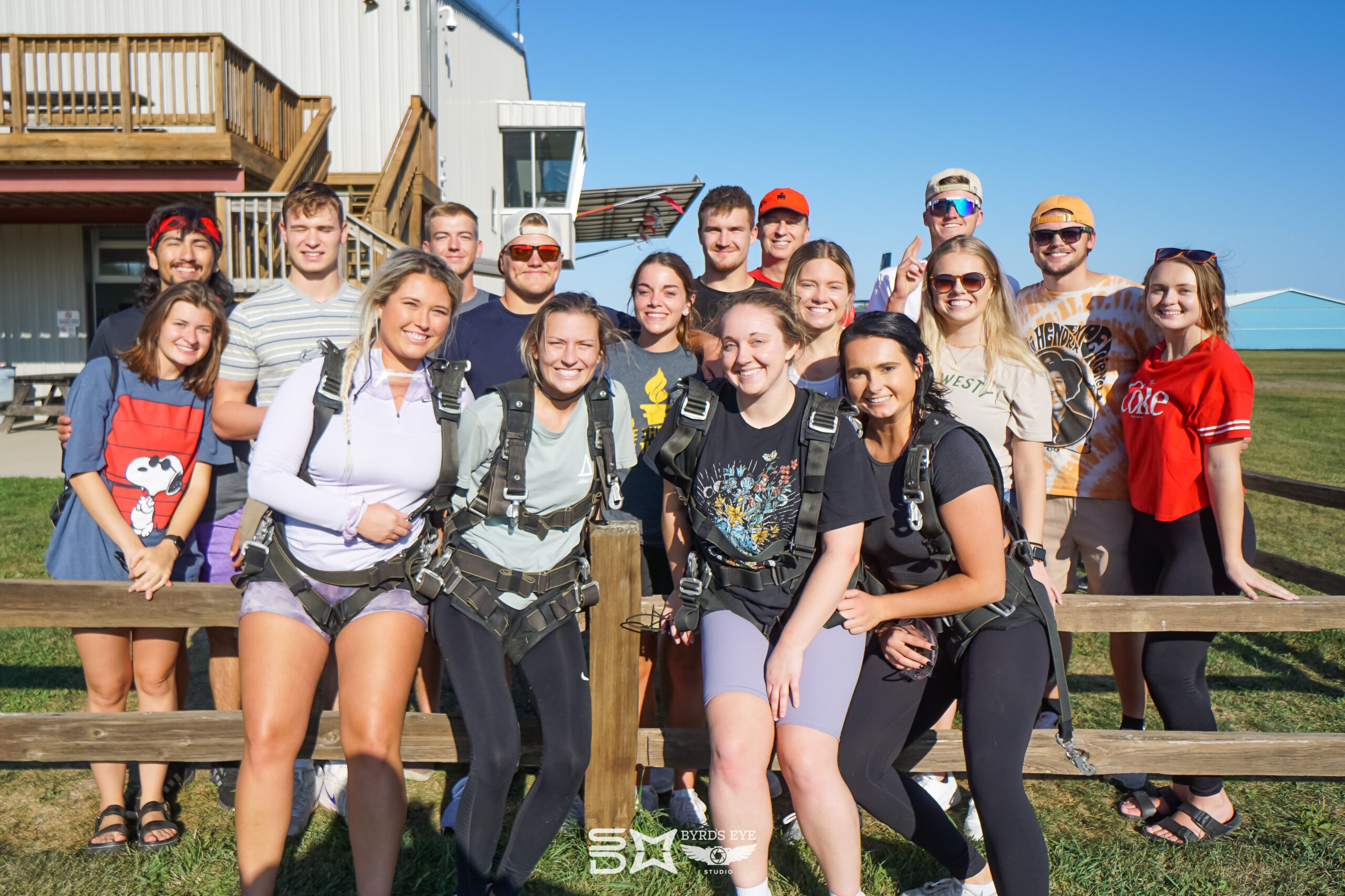 READY FOR THE THRILL OF A LIFETIME?
Book your ultimate aerial adventure today!