7 REASONS TO JUMP OUT OF A PERFECTLY GOOD AIRPLANE
What's the big deal about skydiving? Hype or high? Truth be told, it's not going to be everyone's thing. If you're more of a Netflix-and-chill-wrapped-up-in-bubble-wrap-at-home kind of person, we get it. Boring, but we get it. If you're all about living life to the fullest, seeking adventure and excitement, chasing new experiences, challenging yourself and pushing your limits- put skydiving on your list.
If fear is the only thing holding you back, you may find skydiving isn't as high-risk as you think. It's highly regulated by the United States Parachute Association and the Federal Aviation Administration. Safety in skydiving has evolved a ton in recent years. It has become quite mainstream as an amusement and entertainment experience. Many celebrities and even past presidents have done it. Tom Cruise, Tiger Woods, David Blaine, Nicole Kidman and Patrick Swayze (to name a few) even became licensed skydivers. Each year, more than 500,000 people jump out of airplanes, for all kinds of reasons. We'd like to share some of the best reasons to give it a try. 
IT'S FUN - duh.
To start with the most obvious reason, it's just plain old fun. The wind rushing in your ears, flipping, spinning, falling, FLYING- it's a total rush and the vast majority of customers leave absolutely stoked on it. There's absolutely nothing else like it- complete freedom and exhilaration.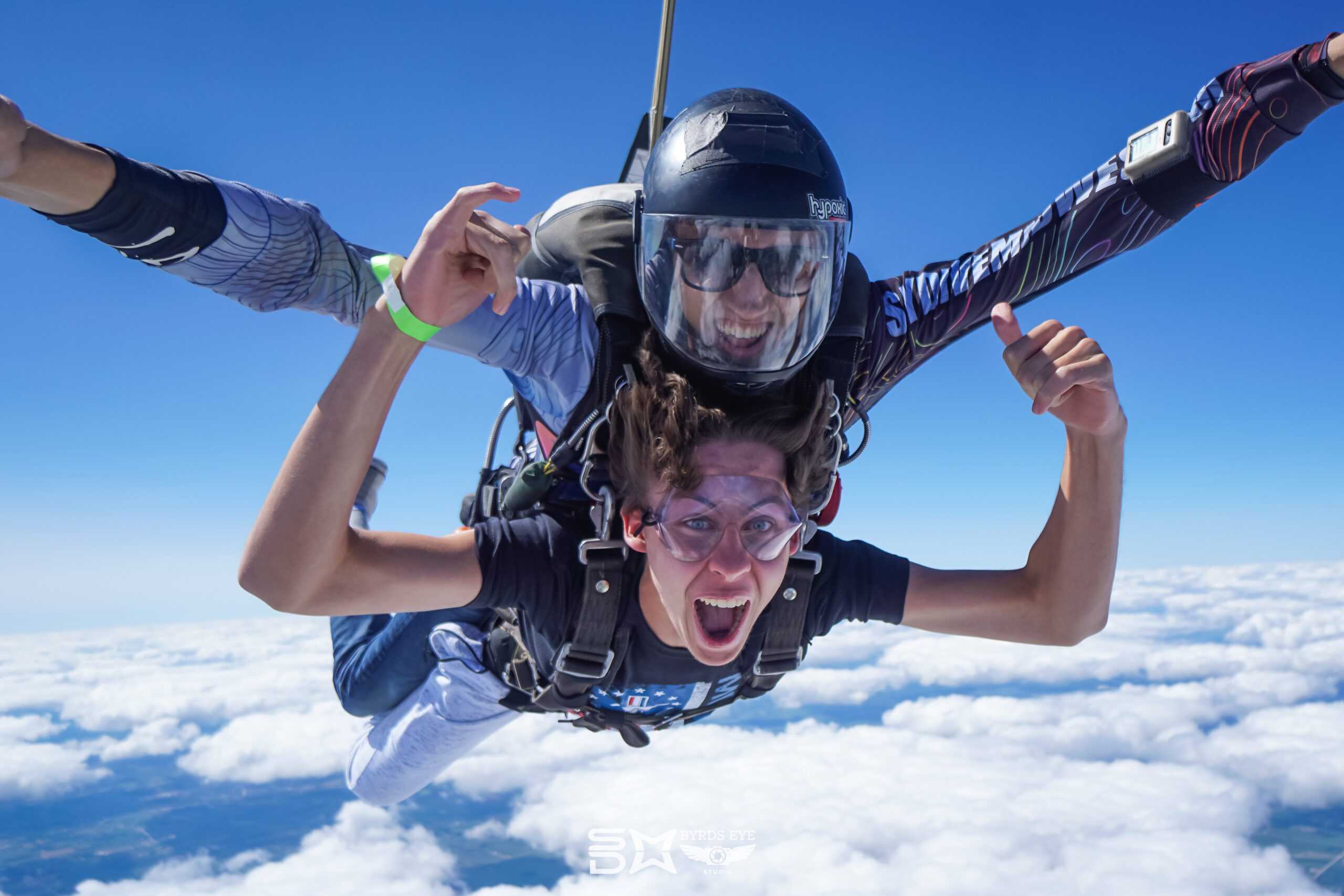 BUCKET LIST - A right not exercised is a right lost.
We are a truly blessed to live in a country where the opportunities to enjoy our personal freedoms are almost endless. "Because you can" is as good a reason as any. Skydiving is an incredibly popular bucket list item. We live in a culture and memorable experiences are a big deal. Since you have to be 18 or older before you're granted the right to participate, we think it's a great new privilege to take advantage of on your big day! Check out some of our DEALS!
THE VIEW – You've never seen Lake Michigan, Chicago or Milwaukee like this before!
It's a great way to experience a beautiful area. In the Midwest there isn't much that's more magnificent than Lake Michigan. It is the 2nd largest of the Great Lakes, which make up the largest fresh water system on the planet. The Great Lakes make up 84% of the nation's surface fresh water and 21% of the world's supply. Lake Michigan itself is so large, it touches 4 states. From 14,000 feet it's so big, it's often mistaken (to the amusement of our instructors) for an ocean! The curvature of this enormous body of water is visible for miles and miles. It's truly a remarkable sight which can be enjoyed in a very unique way.
Racine, Wisconsin where Skydive Midwest is located is midway between Milwaukee and Chicago. It's an easy trip up or down I-94. Skydive Midwest has unparalleled views from Chicago to Milwaukee. You can actually see both city skylines and the Lake Michigan coast connecting them on clear days.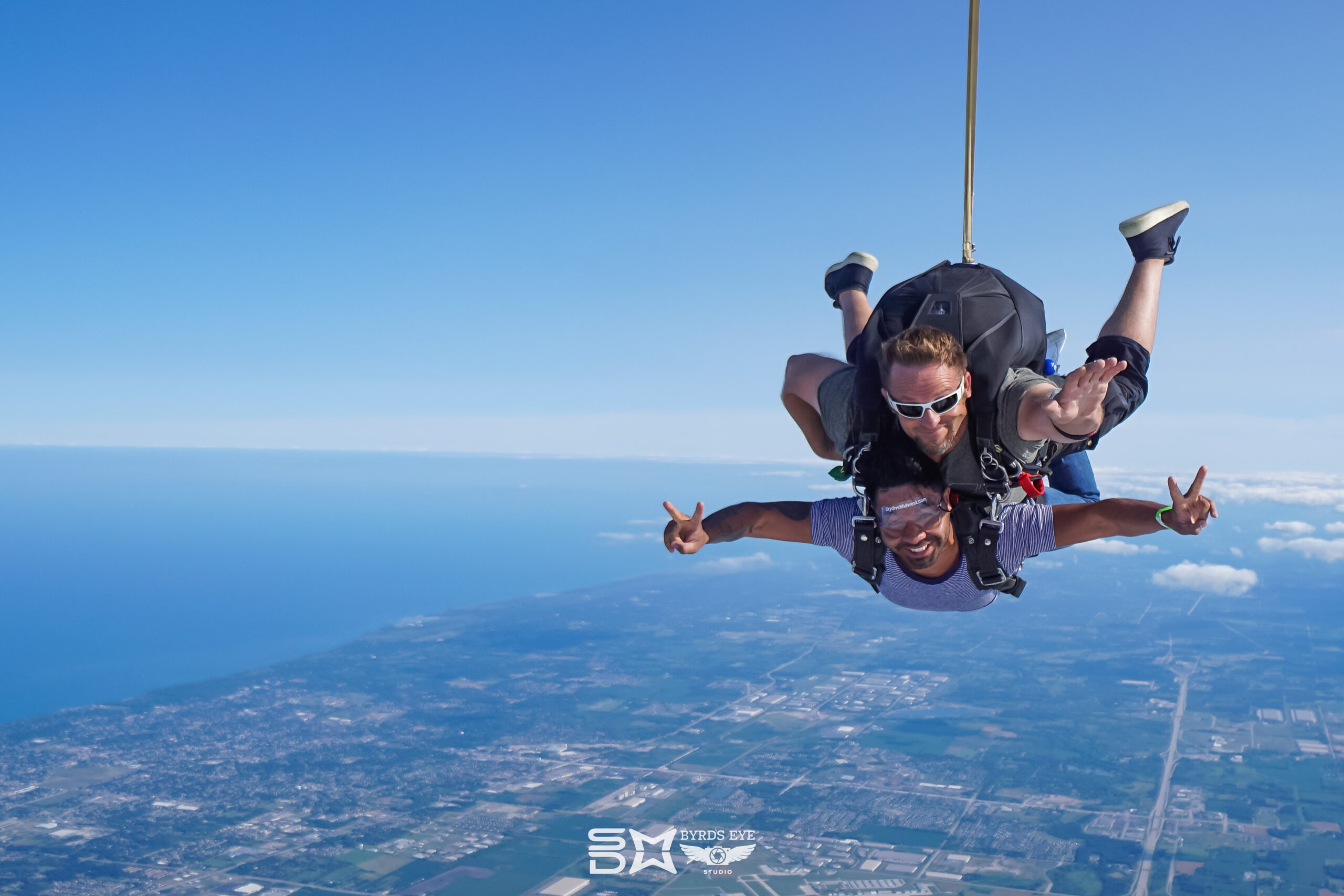 INSTANT EMPOWERMENT – If I can do this, I can do anything.
The most common remark (along with some words we can't repeat here) after someone's first skydive is that it's "LIFE CHANGING." There is something incredibly powerful about walking right up to your fears and slapping them in the face. When you do something you're afraid of, you have to recalibrate what you think you are capable of. There's also some super cool science behind how good skydiving can make you feel due to chemicals released in your brain after you jump. 
SPECIAL OCCASIONS- A memorable way to celebrate
Birthday celebration? New job? Cancer in remission? Sobriety? Engagement? Bachelorette party?  Anything worth celebrating, skydiving has a way of making it even more memorable! We've helped host almost every kind of party, celebration and milestone there is! Check out our tandem page for GROUP DISCOUNTS!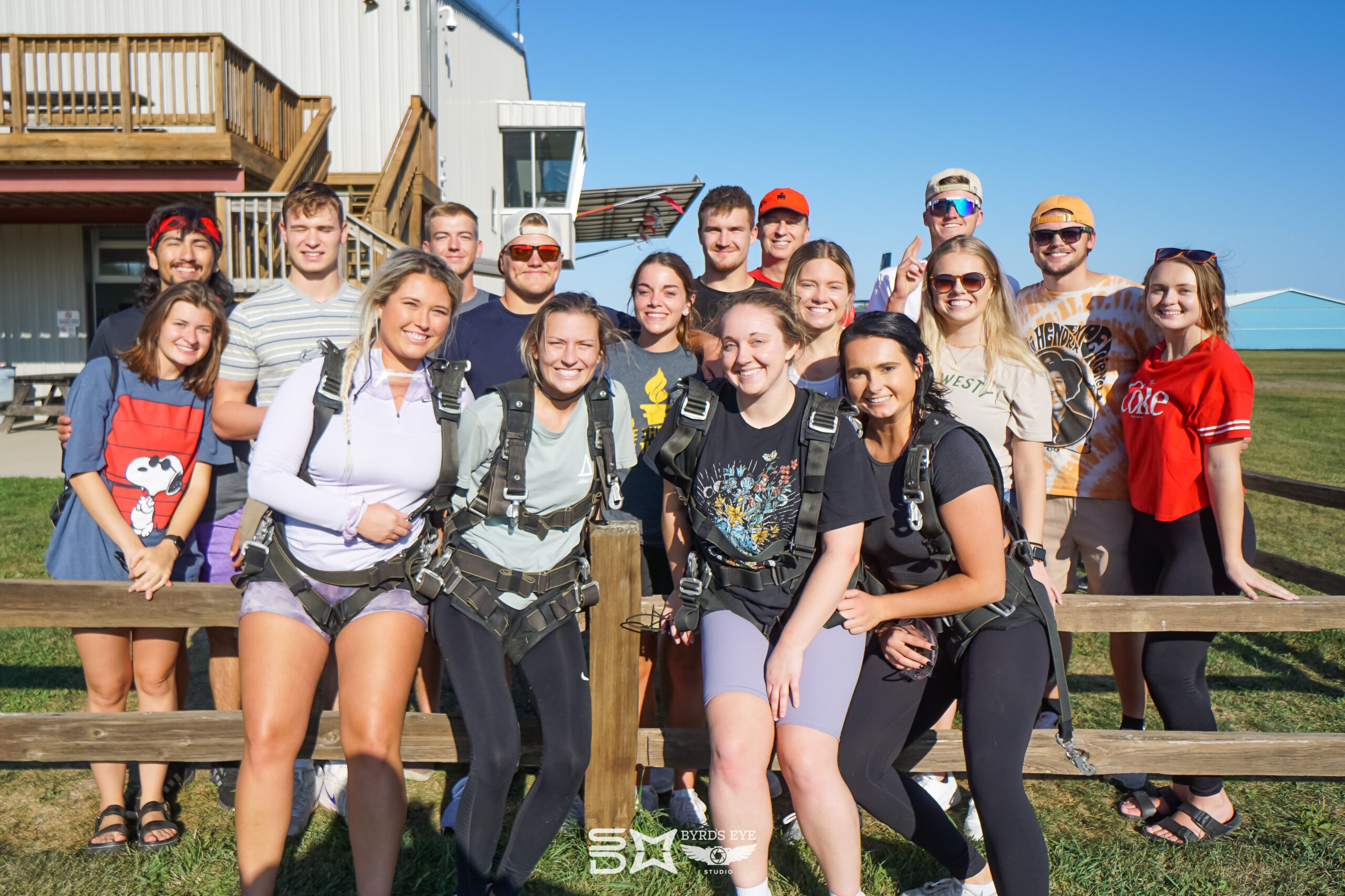 SOCIAL CONNECTION- Being on top of the world, together.
There's something extremely bonding about facing and conquering your fears in solidarity with others. You jump out as friends and land as comrades. It's something you go through together and you'll never forget the people you experience your first skydive with.  
WHY DO IT AGAIN? Come for the jump, stay for the community.
If you talk to any licensed skydiver and ask them why they keep jumping out of airplanes, they will probably surprise you by saying it has nothing to do with being an adrenaline junkie. They'll probably say you come once for the experience but you end up staying for the community. Skydiving is definitely meant to be shared with others. The skydiving community is made up of all different kinds of people- men, women, old, young, gay, straight, doctors, lawyers, teachers, electricians, college kids…it's a broad spectrum of misfit toys. They do share a few things in common though:
They like to have fun.

 

They are "yes" people. They appreciate that life is short and they are constantly seizing the experiences and moments it has to offer.
They believe life is meant to be thoroughly enjoyed and shared with others.
With those things at the core of our cultural belief system, it creates an amazing energy built by the most fun, funny, enthusiastic, inclusive, generous and passionate people you'll ever meet. And there's an underlying, unspoken, bond of trust among us. We are as responsible for one another's lives and safety as we are for our own. That trust and respect builds fast and powerful friendships. SDMW is more than just a business, it's a home and it's a total vibe. If you're looking for a new social group or place to belong, this might be your new happy place.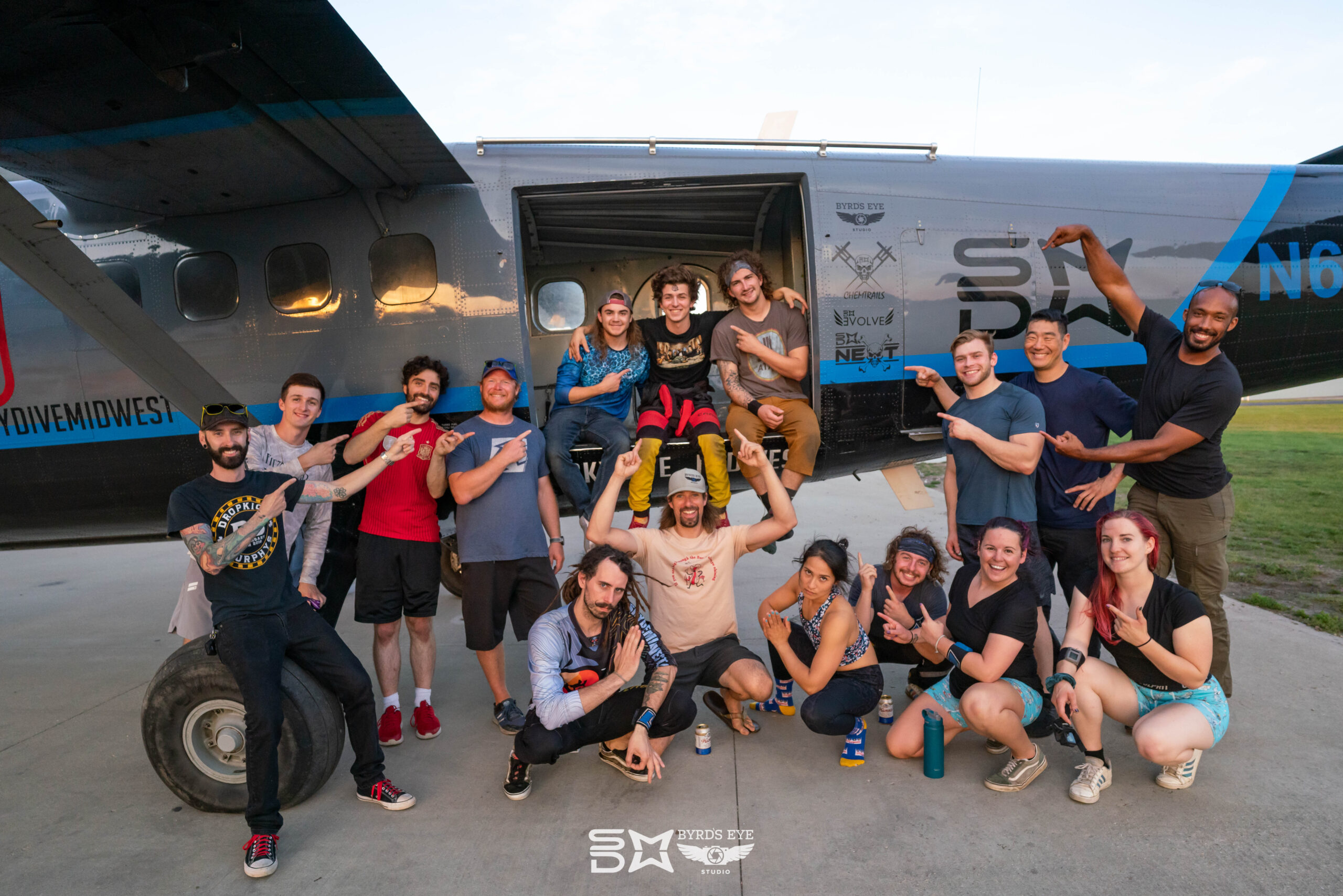 READY FOR THE THRILL OF A LIFETIME?
Book your ultimate aerial adventure today!