WHEN IS THE BEST TIME OF YEAR TO SKYDIVE?
The best time of year to skydive depends on where you live. If you live in the Midwest, most skydiving centers are seasonal. Skydive Midwest operates from early April until early November and is closed during the winter months. Mid-summer has some of the best skydiving weather but there are some surprising benefits to jumping in early spring and early fall. Here are some of the pros and cons to skydiving during each month of our season.
The weather can often be uncooperative. There are more windy, cloudy, and rainy days to work around. Temperatures are often cooler, so you will need to wear extra layers and possibly gloves.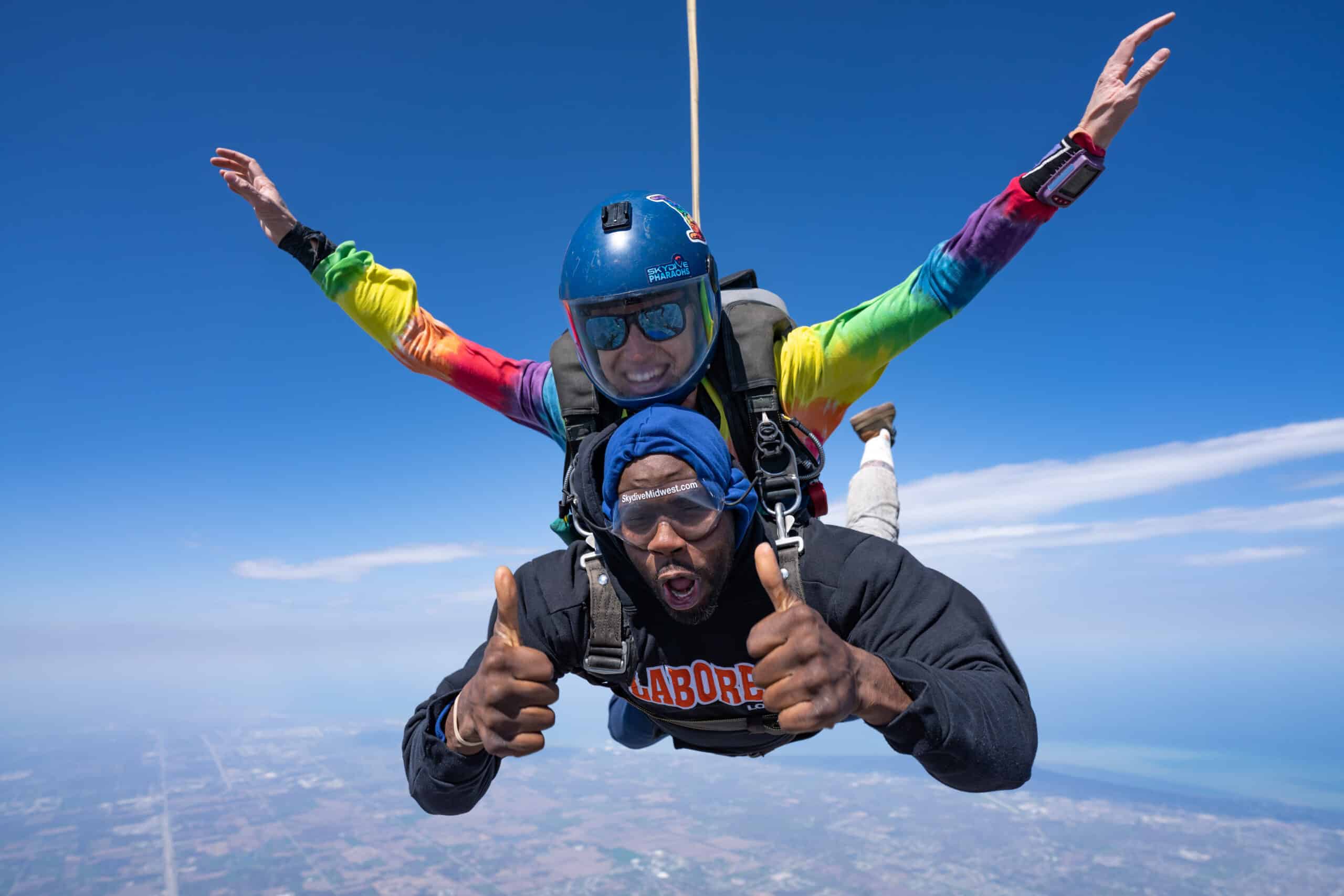 The end of May starts to warm up, but it's still cool enough to allow for great visibility. It's a great time of year to see the Chicago and Milwaukee skylines.
Early May can still be a little cool, windy, or rainy. Not as bad as April, but still, something to consider.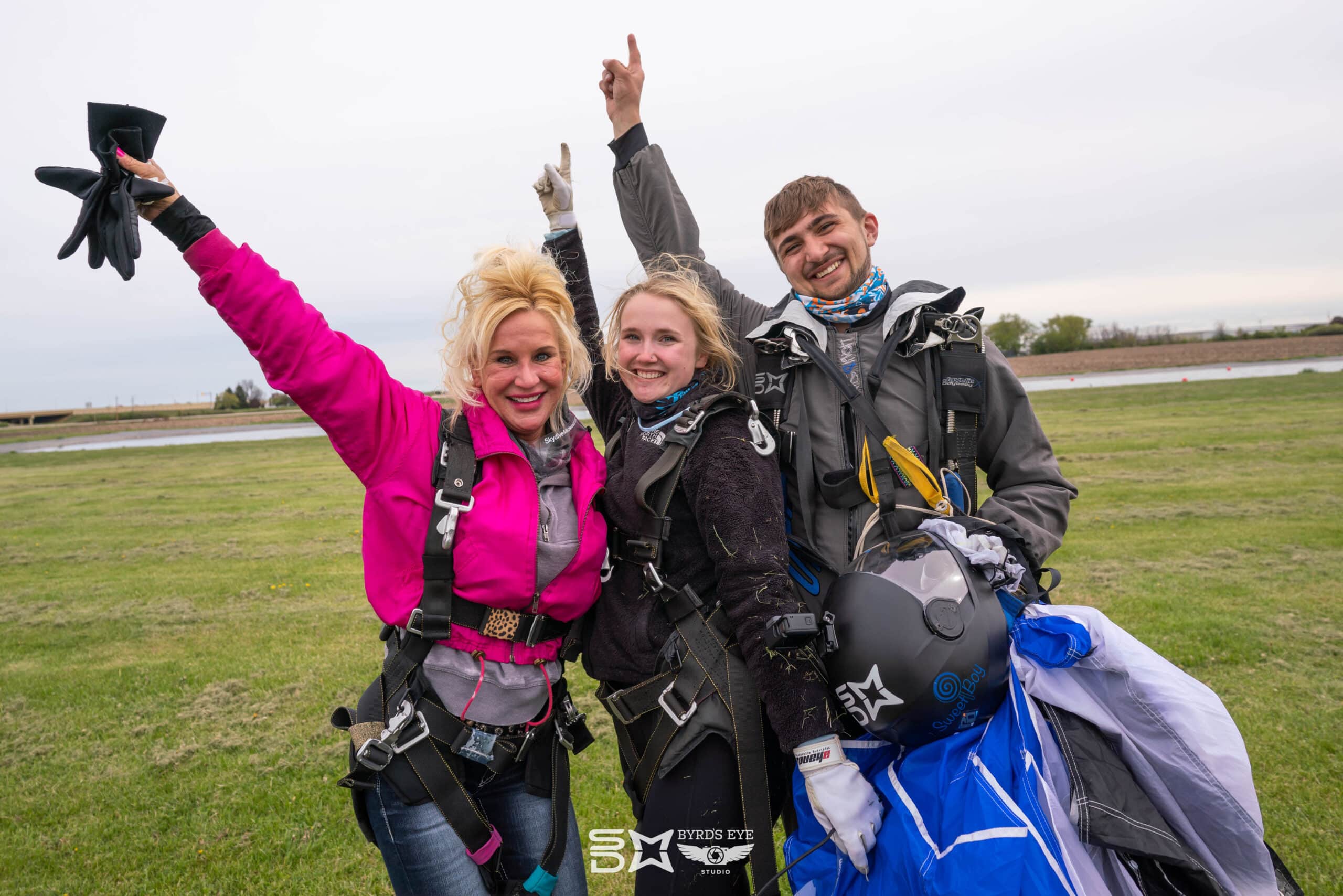 These are the prime months for skydiving. There are lots of sunny days and warmer weather makes for more enjoyable skydiving with fewer weather related delays.
This is the busy season for skydiving. It can be harder to get a reservation and wait times can be longer. As it becomes more humid, views of the city skylines aren't as crystal clear as they are during cooler months.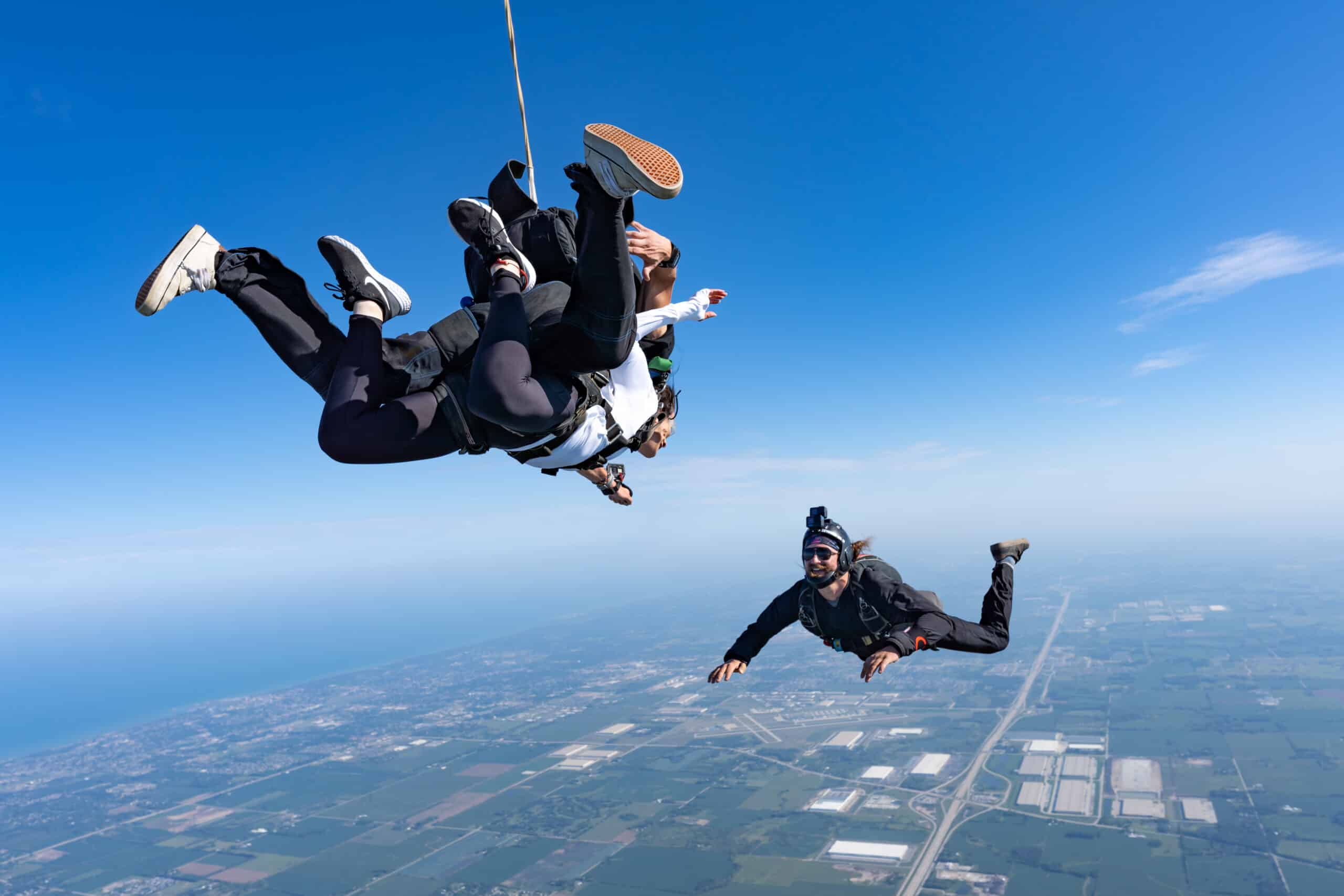 Early September is commonly great skydiving weather. With kids back in school, it's easy to get a reservation and wait times begin to decrease.
In late September, temperatures start dropping and windy days may start to increase.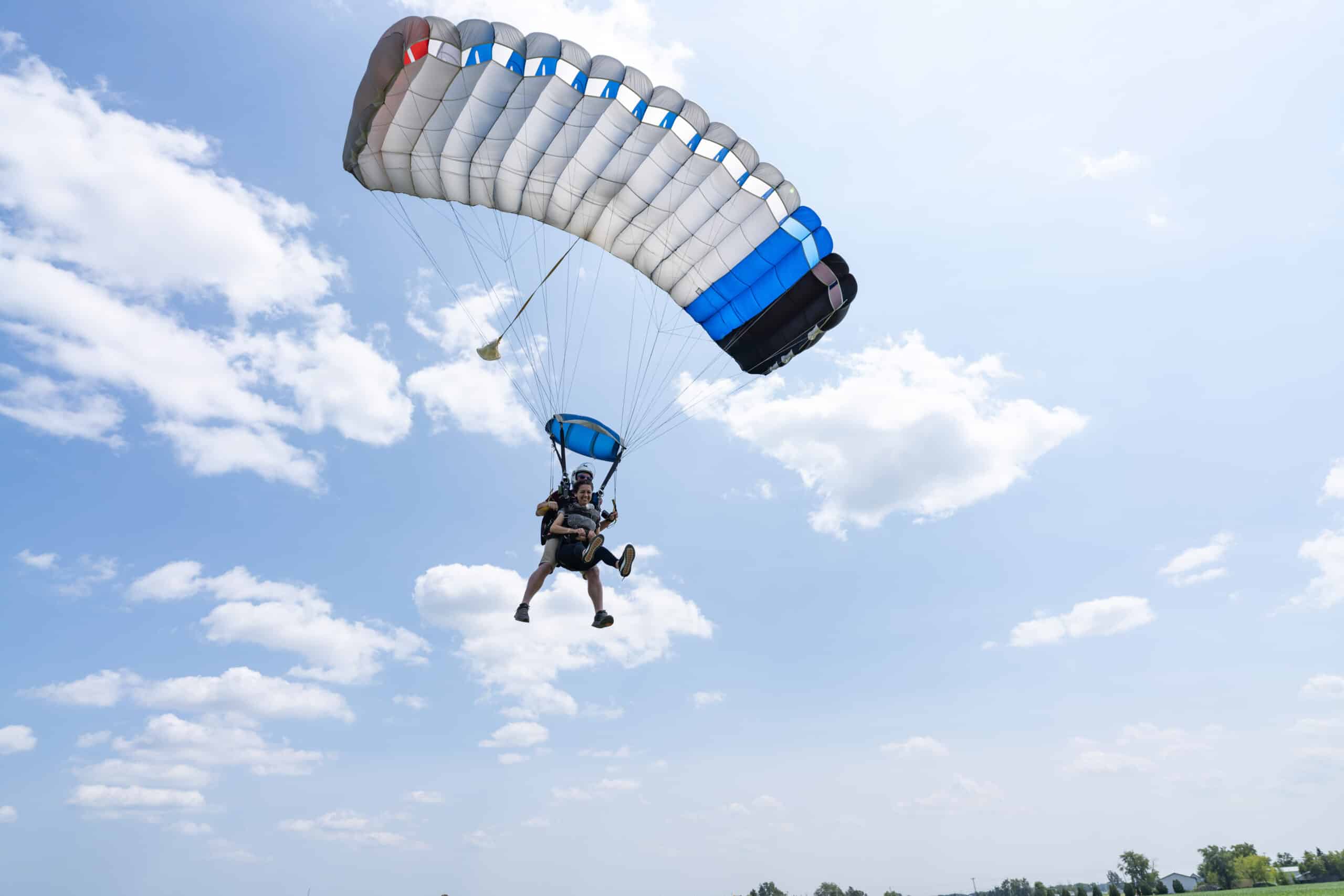 October can bring some spectacular sights, with autumn leaves changing color. If you don't mind bundling up a little and working around some cloudy days, you can see some truly beautiful scenery with excellent visibility. 
Temperatures are dropping and you'll need to dress warmer. Windy days increase and weather delays happen more frequently. However, seeing the fall colors is truly worth the wait!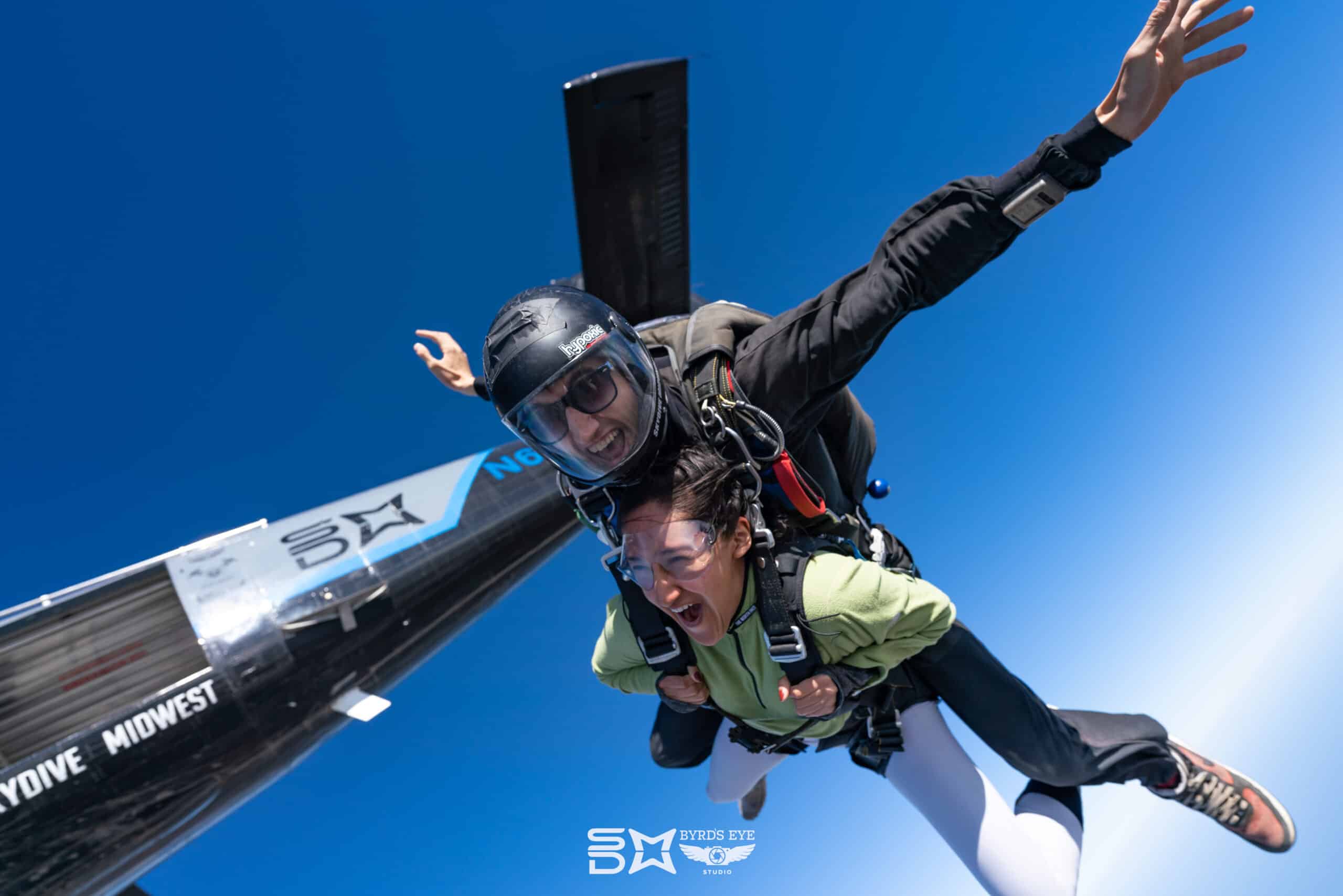 Can you skydive in the winter?
While it is possible to skydive in winter, there is not enough demand for most skydiving centers to remain operational through the colder months. Cold temperatures can make skydiving unpleasant. Extra layers, gloves, and even handwarmers are needed to combat the even colder temperatures at altitude. Additionally, winter brings more cloudy days, which limit the opportunities to skydive. 
No matter when you choose to jump, Skydive Midwest is committed to providing the ultimate skydiving experience. We offer the best views in the Chicago area all season long. Come visit us April through early November for the thrill of a lifetime. 
Want to book a skydive with the best views in the Midwest? Click HERE to make a reservation today!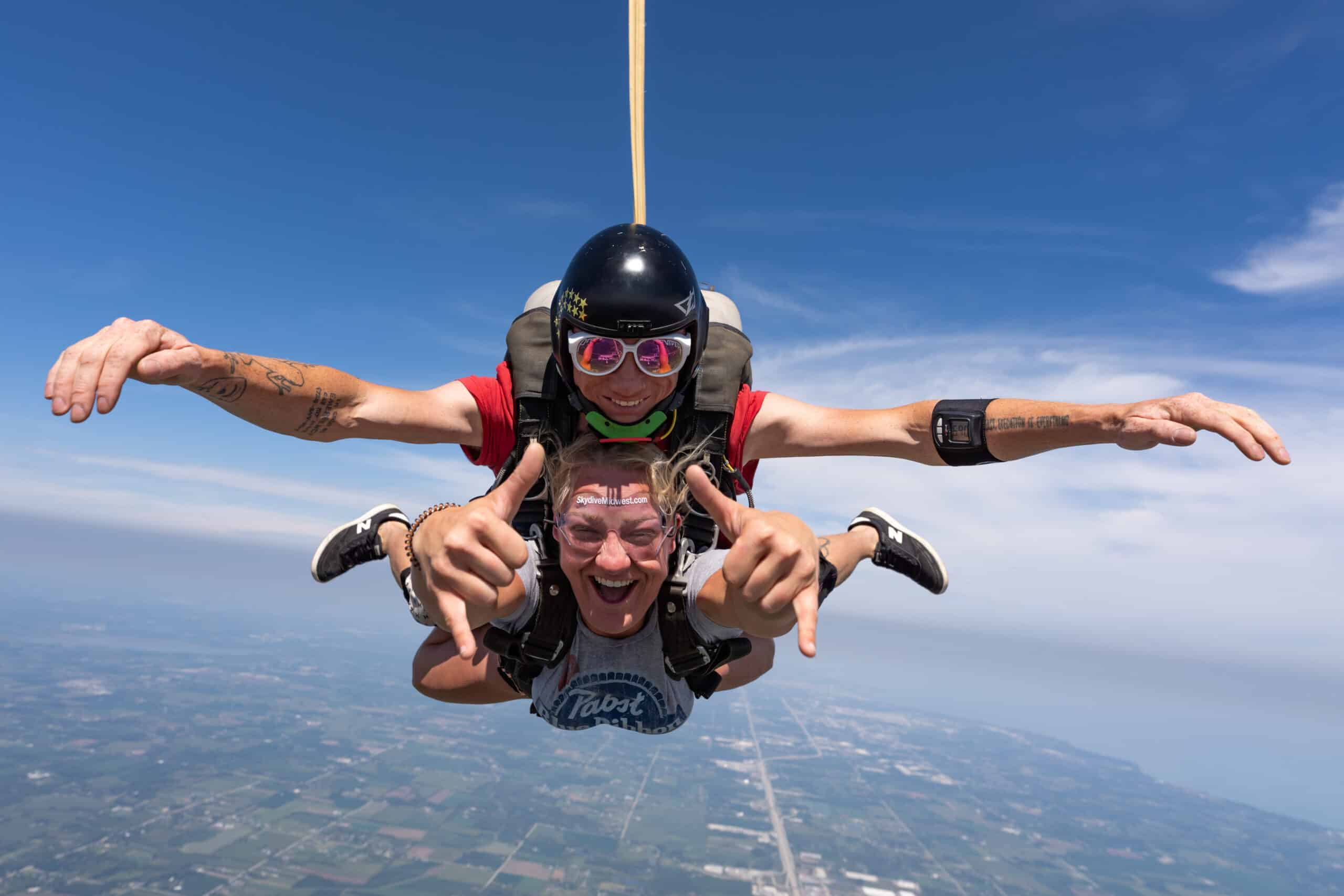 READY FOR THE THRILL OF A LIFETIME?
Book your ultimate aerial adventure today!