THE 2ND FASTEST MAN IN AMERICA
DISCLAIMER: This blog is going to take a hard left departure from the standard skydiving FAQs and search engine optimization that is the primary goal of this platform. So, if you've come here today looking to learn something valuable…lower your expectations. For once I want to get back to my roots and do what a skydiver does best—make fun of other skydivers. If we can agree as a community to mock wingsuiters, I think we can all come together, spend some quality time, and mock speed skydiving as a family.
WHAT IS SPEED SKYDIVING? If you are wondering what speed skydiving is, you are not alone. Speed is about as important to the skydiving community as 4Way FS is to the rest of the world. Which is to say, it is equivalent to pinball, shuffleboard, or any number of "sports" no one really cares about. 
The goal is simple enough to grasp. Go fast. Competitors essentially become Lycra-clad, meat missiles; achieving speeds over 500km/h (310mph) by streamlining the body. 
HE HAS THE NEED, THE NEED FOR SPEED.
Until recently, many SDMW locals were unaware that fast-falling actually IS a competitive event. When hometown hero, Colin Conway, decided to compete in Speed Skydiving at the Skydiving National Championships, our community sat up and took a passing interest in this largely ignored discipline. In one of the biggest upsets of the year, Colin "Dark Horse" Conway, earned a 2nd place finish in an event he didn't even train for. 
WHAT BODY POSITION ALLOWS ONE TO FALL LIKE AN ANVIL THAT IS HOMESICK FOR THE EARTH?
Speed skydiving has an extremely difficult dive pool to memorize and perfect. The dive pool contains 25 possible formations that could be drawn over 8 rounds.  The nuanced differences between each formation take years of training to recognize and fully grasp. However, a wise man once said, "Training is for the talentless." (Alex Hart)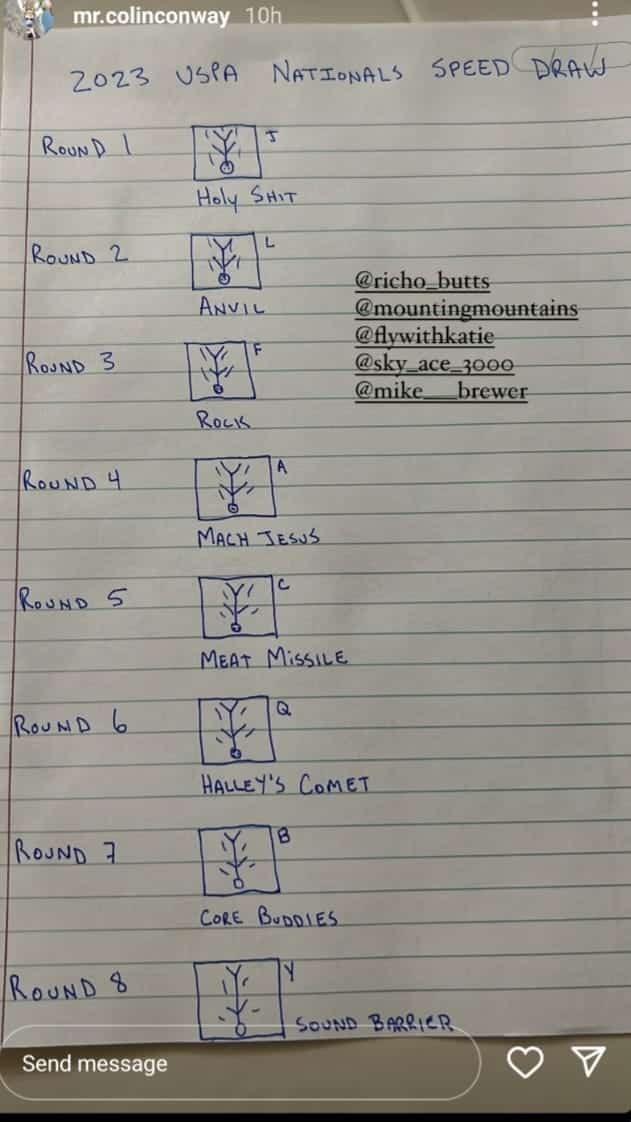 WHAT ARE THE RISKS INVOLVED IN SPEED SKYDIVING?
Premature deployment. -Jokes aside, this one is true.

 

Speed wobbles inducing an uncontrolled flat spin.

 

Unconsciousness due to g-forces when pulling out of a dive.
Circulation problems from wearing a jumpsuit that's 3 sizes too small.

 

Hearing damage due to speed induced wind noise and sonic booms.
Obesity and heart problems due to the required diet.

 

Butt hurt. Competitors who trained for this event may experience mild discomfort whilst watching some ding-dong get a medal and qualify for a World Meet with next to zero training. -This one is true too.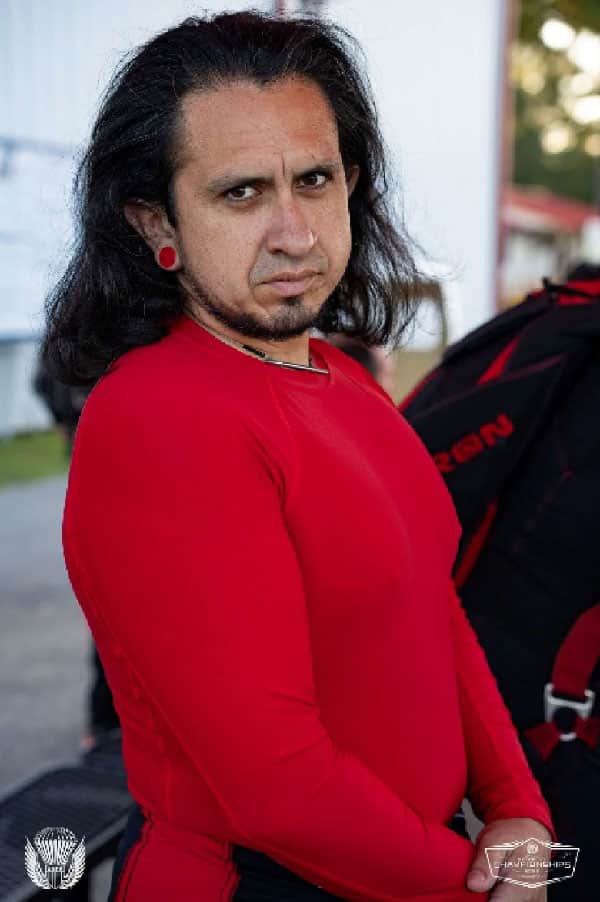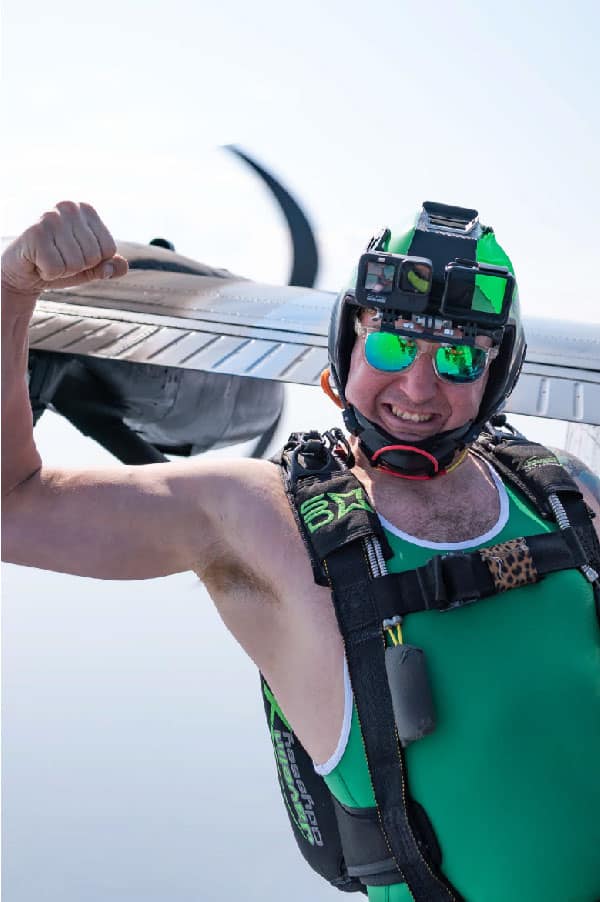 HOW DID HE DO IT?
Is Mr. Conway possibly one of the best skydivers alive? Yes. Yes, he just might be. We can honestly think of no other explanation for competing in a discipline for the very first time and walking away with a silver medal. 
To say Conway registered for this event with absolutely no preparation isn't entirely true. He has been competing in 4Way VFS (another discipline no one cares about) with SDMW Chemtrails for several years. Chemtrails is well known for having a lineup of fast-falling, big boys. (With the exception of Kyle Brady, who despite his best efforts to consume nothing but sugar and carbs, weighs only 165lbs). Chemtrails falls so fast, they often run out of working time on competition jumps. 
WHAT'S NEXT FOR CONWAY?
 As luck would have it, this year's Nationals was a qualifier for the World Meet (a.k.a., The World Championships of Skydiving Events the Rest of the World Couldn't Care Less About). Conway's 2nd place finish has earned him a spot on the US Parachute Team to compete in Speed. The American athletes' diet, consisting primarily of Hamm's beer and carbohydrates, offers Conway a distinct advantage. Cheese curds alone may give him the competitive edge needed to move from the 2nd fastest man in America, to maybe, the fastest man in the world. They're all real proud of ya down at Culver's, Colin. 
IN HIS OWN WORDS:
Q: What made you decide to compete in speed? 
A: Peer pressure.
Q: Did you think you would reach the podium?
A: Absolutely not.
Q: What is your secret for success?
A: Not overtraining.
Q: What is your favorite speed "formation" in the dive pool?
A: I really liked "lawn dart", which was the only shape I practiced and it didn't make it into the draw this year.
Q: Did you get any advice from other competitors?
A: I did. And I ignored it all. 
Q: Do you plan to continue to compete in speed since you're obviously so naturally gifted at it?
A: I'm for sure going to the World Meet. Probably gonna do a few training jumps next season. Flysight just came in the mail and I'm gonna get a proper denim suit for Worlds.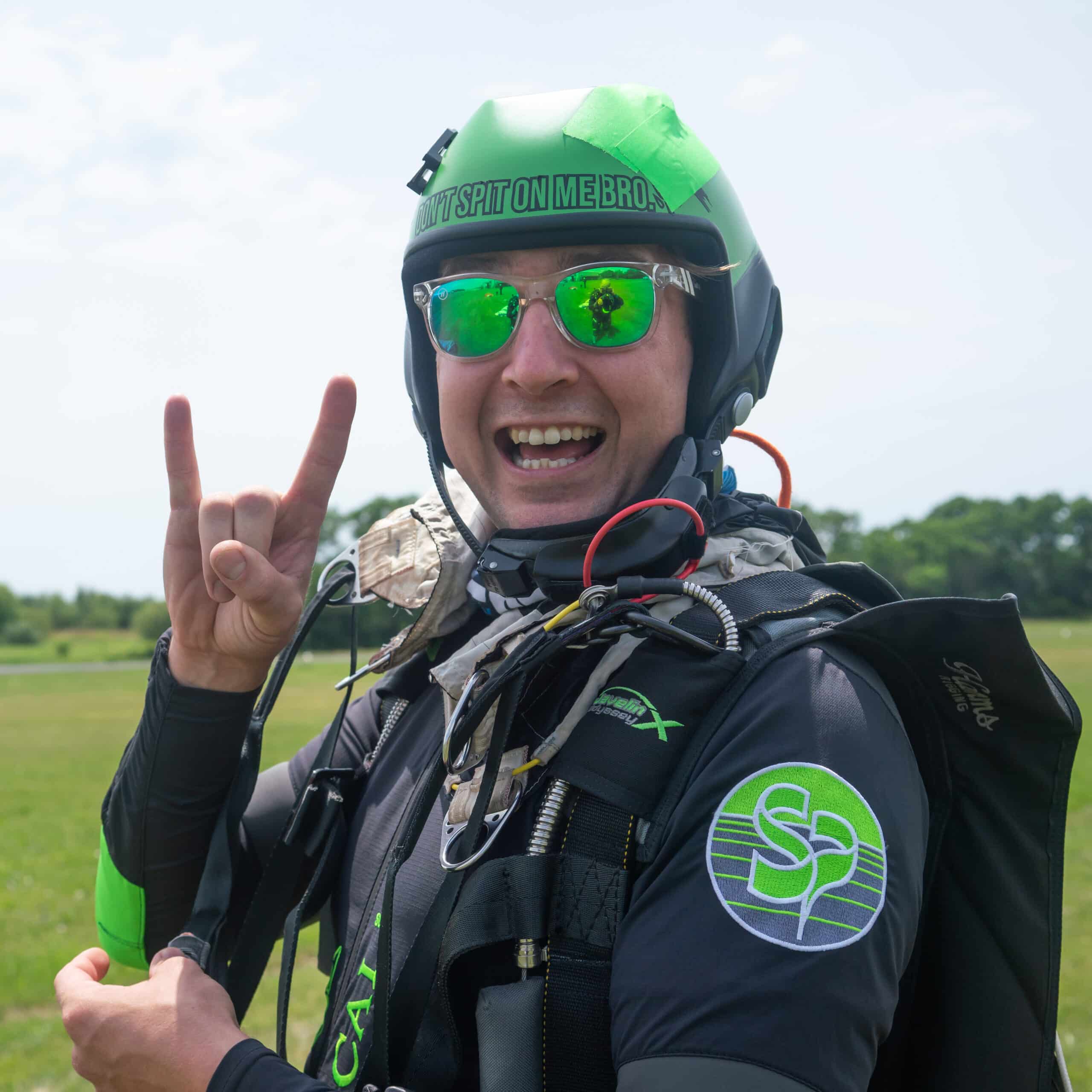 READY FOR THE THRILL OF A LIFETIME?
Book your ultimate aerial adventure today!