Staff Spotlight: Kristin Beasley
We're pretty proud of our team. Not just for the hard work they do but for the people they are. The community is one of the greatest things about skydiving and we want you to get to know some members of our family a little better. Join us in a blog series spotlighting some of our favorite staff members with a Q&A session.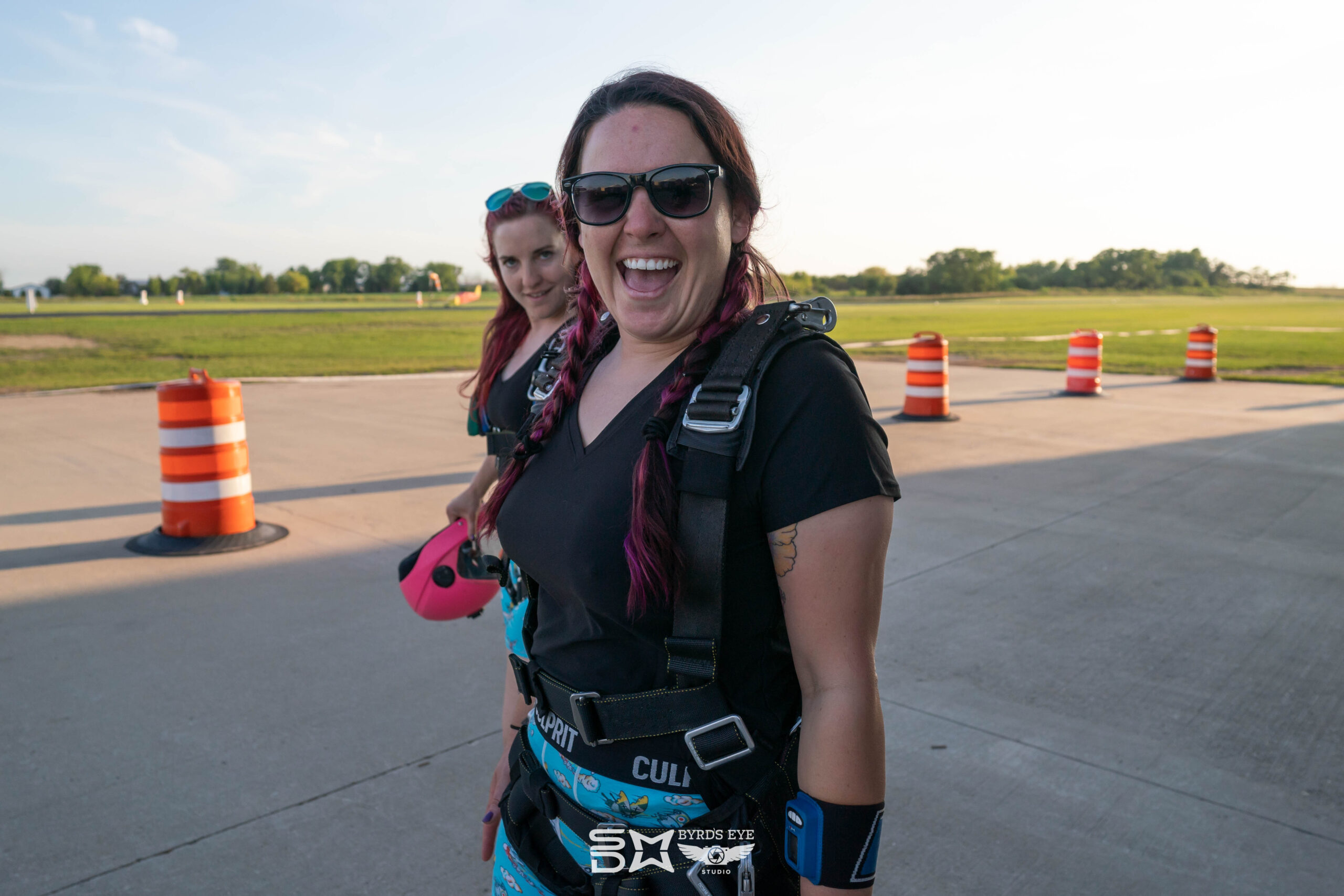 What we love about Kristin AKA Bees, Lunch Lady, Beelzebub
Bees is the owner of The 14K Kitchen and we LOVE that we no longer have to pack a lunch to stay fed on the drop zone. We love her sense of humor; she can take a joke just as well as she can dish them out. She's tough, hardworking, creative and determined. She's so incredible, in fact, we have a whole 'nother blog on Bees and the story of the 14K Kitchen.
Years in the sport: 8
# of Jumps: 1500+
Ratings: Rigger, Coach, Tandem
Gear: Javelin, 124 Pilot, Vigil, jumpsuits are for nerds, Cookie G3
Accomplishments: Probably could be on a record if I wore a jumpsuit.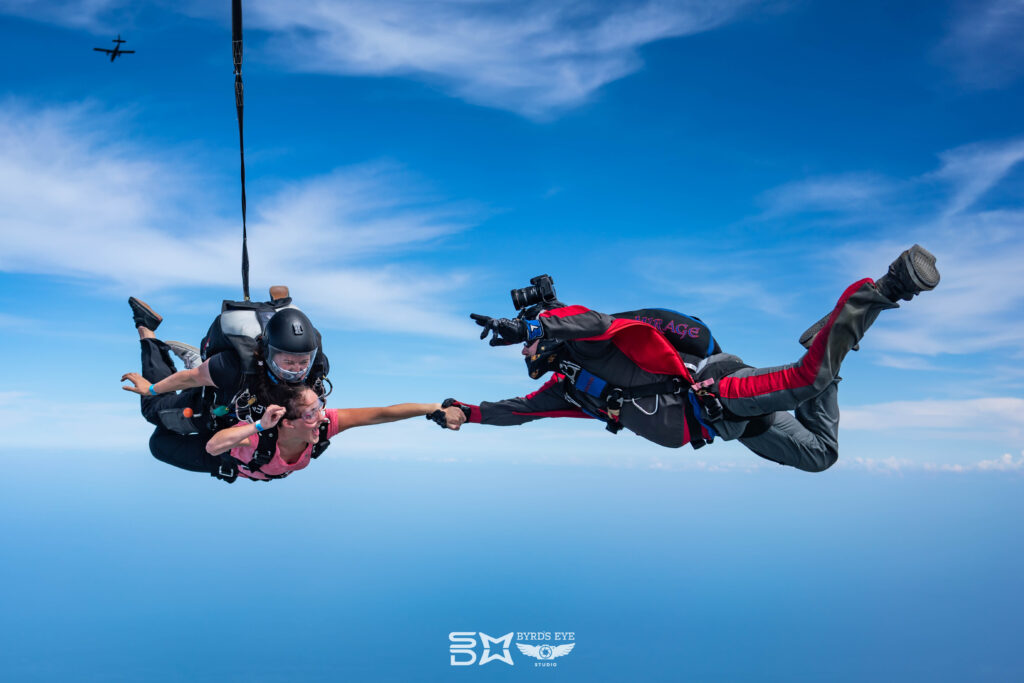 Q: What is your preferred discipline/type of jump?
A: Mediocre freeflying. 
Q: How did you get into skydiving?
A: After being a Rigger in the Army, I realized I had no other skills. And it looked fun.
Q: What keeps you in skydiving?
A: The Community.
Q: What are your goals in skydiving?
A: To suck less.
Q: What are your goals outside of skydiving?
 A: To suck less. 
Q: What do you enjoy doing outside of skydiving?
A: Hiking, Kayaking, Cooking, Race cars, 
Q: What was/is your profession before/outside of skydiving?
A: 92R (Parachute Rigger) US Army, Bartender
Q: What is a favorite skydiving memory?
A: Honestly, riding a giant *inappropriately shaped * inflatable out of a skyvan. But we can go with my first wingsuit rodeo with World Champion, Travis Mickle, going mach-Jesus head down around a gnarly cloud formation.
Q: Who has supported or mentored you on your skydiving journey?
A: My Sensei; Kazu Oyama. 
Q:. What aspect of skydiving did you struggle with and how did you overcome it?
A:  Landing on the Drop Zone. Keith George made fun of me until l did better. And took a canopy course.
Q: Favorite food?
A: Ice cream 
Q: Favorite movie?
A: Step Brothers
Q: Favorite book?
A:  Anything by Stephen King.
Q: Favorite quote? 
A: "When I was a kid, I wanted to be a Tyrannosaurus rex more than anything in the world. I made my arms short, and I roamed the backyard. I chased the neighborhood cats; I growled and I roared. Everybody knew me and was afraid of me. And one day, my dad said, 'Bobby, you're 17. It's time to throw childish things aside,' and I said, 'OK Pop.' But he didn't really say that. He said, 'Stop being a dinosaur and get a job.'"
Q: Any hidden talents?
A: I can quote the entire Step Brothers movie.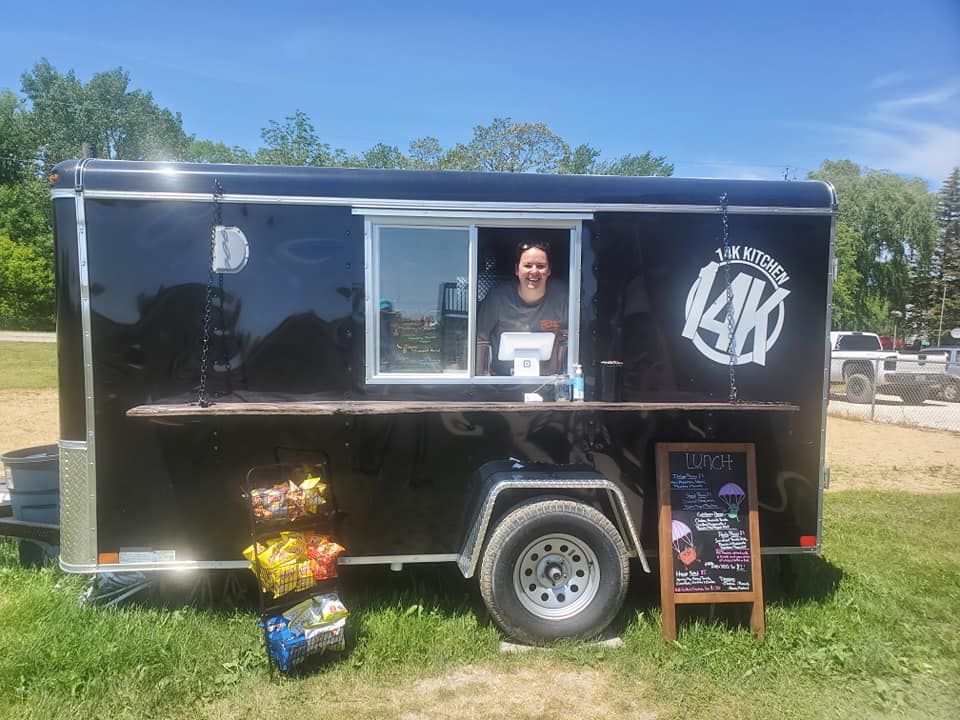 READY FOR THE THRILL OF A LIFETIME?
Book your ultimate aerial adventure today!