Staff Spotlight: Ben Statler
We're pretty proud of our team. Not just for the hard work they do but for the people they are. The community is one of the greatest things about skydiving and we want you to get to know some members of our family a little better. Join us in a blog series spotlighting some of our favorite staff members with a Q&A session.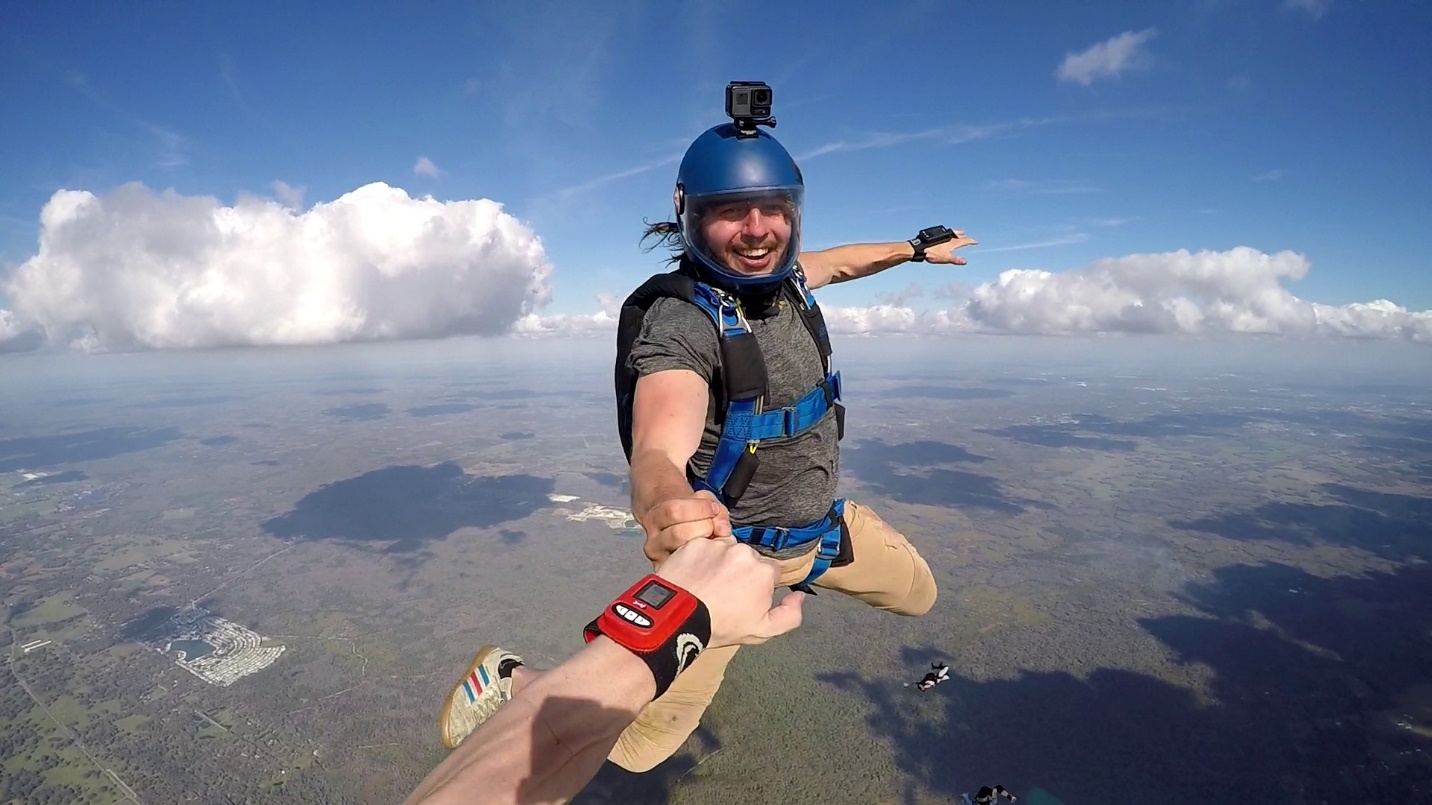 What we Love about Statler
Statler was voted the staff member with the best attitude by the staff and fun jumper community for our 2022 season. This guy always shows up with a smile on his face and spreads his positivity around. He's also the guy who keeps us entertained on weather days. From backflips to wheelchair tricks, he's always up to something and making us laugh. 
Years in the sport: 7
# of Jumps: 1800+
Ratings: Coach, Accelerated Free Fall Instructor & Tandem Instructor
Gear: Javelin container, Sabre 2 135 main, OP 143 reserve, Cypres AAD, Cookie G3, Da'Kine Rags freefly pants (shoutout Chuck). 
Accomplishments: Having the most fun.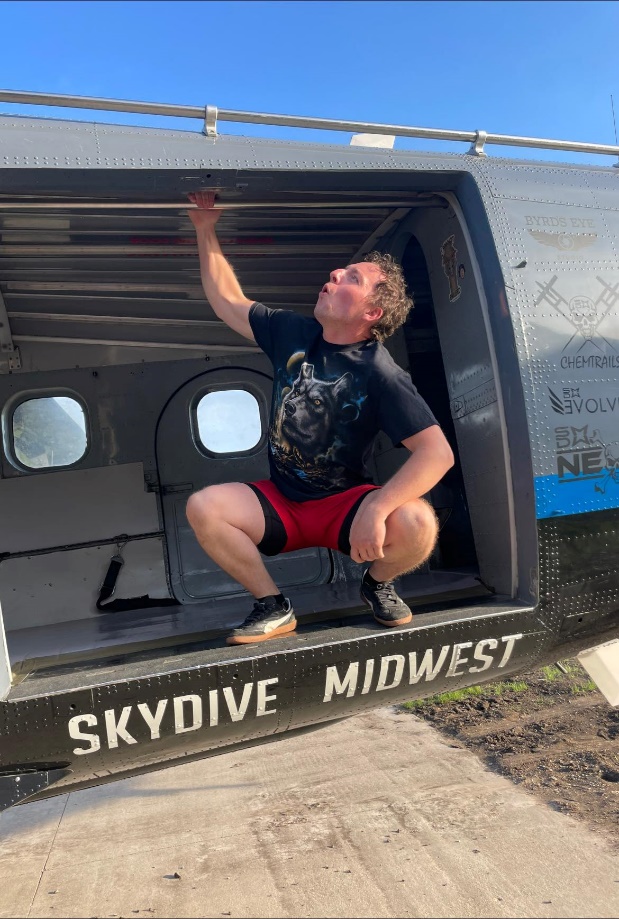 Q: What is your preferred discipline/type of jump?
A: Sunset speed star, or BFR, preferably with an uncomfortable number of people with low jump numbers.
Q: How did you get into skydiving?
A: I saw a video on the news of James Hare getting arrested while BASE jumping an antenna in broad daylight which looked cool.
Q: What keeps you in skydiving?
A: The people.
Q: What are your goals in skydiving?
A: To always look cool.
Q: What are your goals outside of skydiving?
 A: *see answer above*
Q: What do you enjoy doing outside of skydiving?
A: Anything and everything that I find fun (jack of some trades, master of none type deal).
Q: What was/is your profession before/outside of skydiving?
A: Stocking shelves at Bath & Body Works. iFly Tunnel Instructor. 
Q: What is a favorite skydiving memory?
A: Jumping with Scotty Kervick for the first time after being roommates with him for 2+ years, we did a successful Mr. Bill and then I fell off trying to open my visor like a nerd.
Q: Who has supported or mentored you on your skydiving journey?
A: Spiritually: Scotty K. Professionally: Michael Wadkins, Steve Kanat, Kazu, Garet Bloodworth, Keith and Megan George and the whole staff at Skydive Midwest. 
Q:. What aspect of skydiving did you struggle with and how did you overcome it?
A:  1.) Motion sickness overcome by: Dramamine (sponsor me?)
      2.) Fear and anxiety overcome by: nutting up and just doing it over and over.
Q: Favorite food?
A: Boiler Room Pizza (RIP in peace)
Q: Favorite movie?
A: Mr. Nobody
Q: Favorite book?
A:    1.) The Brothers Karamazov - Dostoyevsky
       2.) Thus Spoke Zarathustra - Nietzsche
       3.) Cat's Cradle - Vonnegut
       4.) The System's View of Life - Capra
       5.) Confessions of an Idiot: The Colourful Tale of a Life in Freefall - "Douggs"
*Probably in that exact order*
Q: Favorite quote?
A: "And I urge you to please notice when you are happy, and exclaim or murmur or think at some point, 'If this isn't nice, I don't know what is." – Vonnegut
Q: Any hidden talents?
A: Stopping the gas pump on a perfectly even .00 number.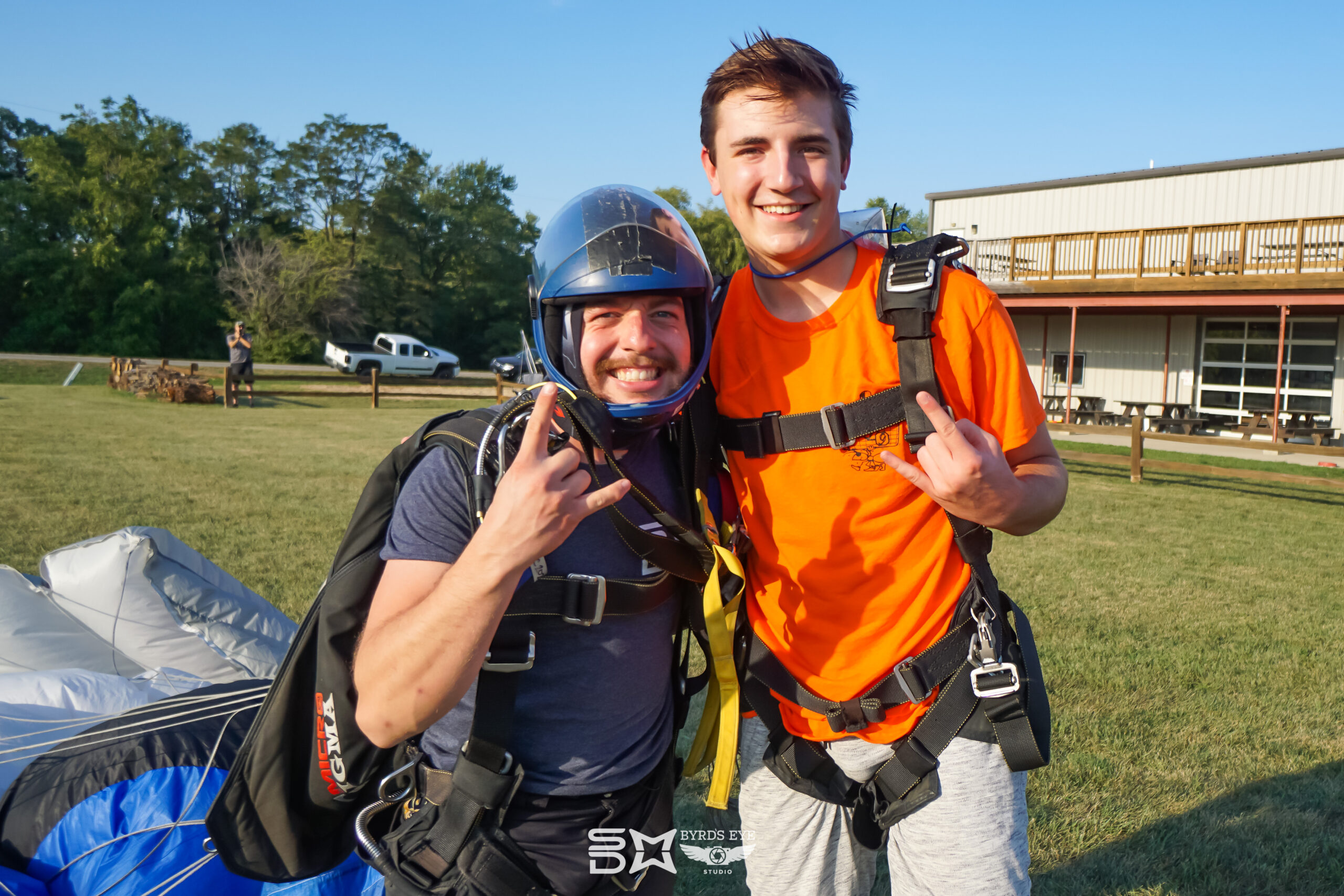 READY FOR THE THRILL OF A LIFETIME?
Book your ultimate aerial adventure today!