When it comes to skydiving, the more the merrier!
You've always wanted to go skydiving with a group of your closest friends. Or you've been skydiving already and can't wait to bring your favorite people with you. You know what they say, and it's true for skydiving as well - the more the merrier. Skydiving with your friends - is the ultimate memory-making experience. Organizing, registering, and managing deposits - can be like herding cats. So we simplified the group reservation process and as a thank you, we give the organizer an additional discount. Learn more about your discount, and theirs below.
As the size of your group grows, so does your skydiving group discount. For example, small groups (3-9 people) can jump for $189 a person - that's cheaper than weekend/weekday pricing. Large groups (10-24 people) can jump for $175 a person - and the organizer gets to jump for $149. Party Groups (25+) can jump for $169 a person - and the organizer jumps FREE!
Are you ready to organize your next friends gathering?
Read the instructions below to see how easy it is to register online.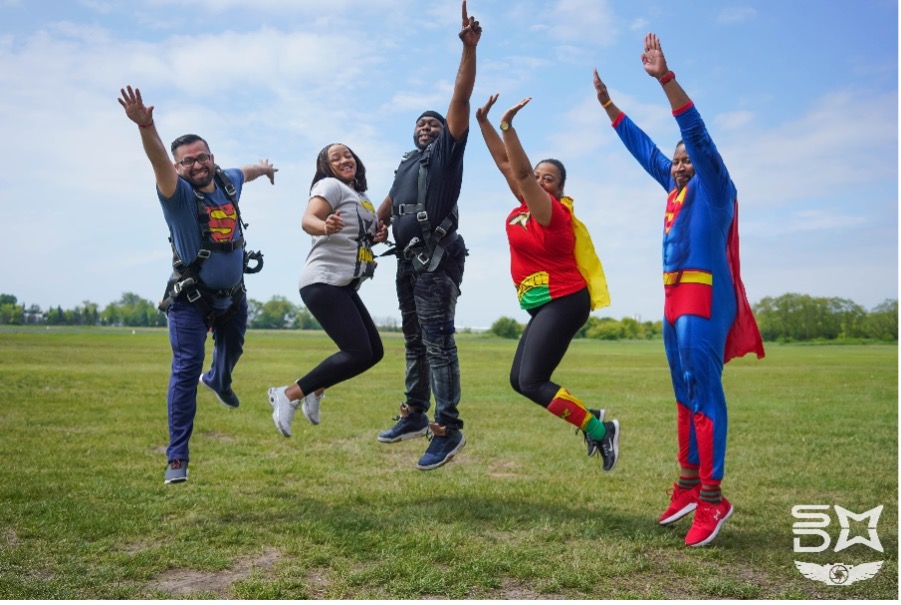 To start your group, simply choose a day and time and book online, or call our reservation specialists at 262-886-3480. You only need to put down one $50 deposit under the organizers' name to start your group, don't worry about your friends just yet, you will be given a group number to share with them after you make your initial reservation.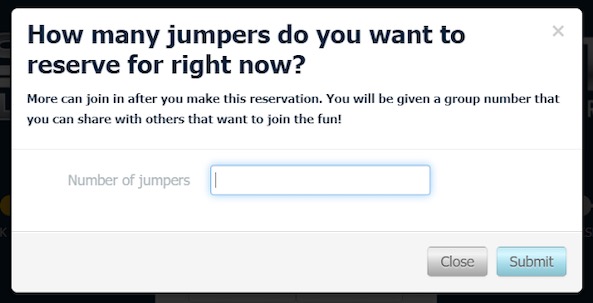 Once you make your $50 deposit for the date and time of your choice, a group ID will be provided. With your group ID you don't have to worry about managing other people's reservations - they can make their own $50 deposit with your group number.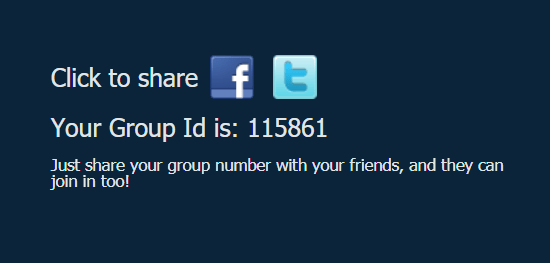 2A. Now's the fun part - Invite everyone you know!
SHARE VIA SOCIAL: We've made this part easy too. Click the quick Facebook or Twitter links to auto-generate a post that invites your friends on the respective platforms to jump with you! Through that link, they'll be able to complete their reservation and reserve their spot with a $50 deposit.
SHARE PRIVATELY: If social media isn't your style, you can simply copy the group ID and share it however you like. Have your friends visit our online booking system or refer them back to this blog post. Tell them to click "Book Now" to add on to your reservation.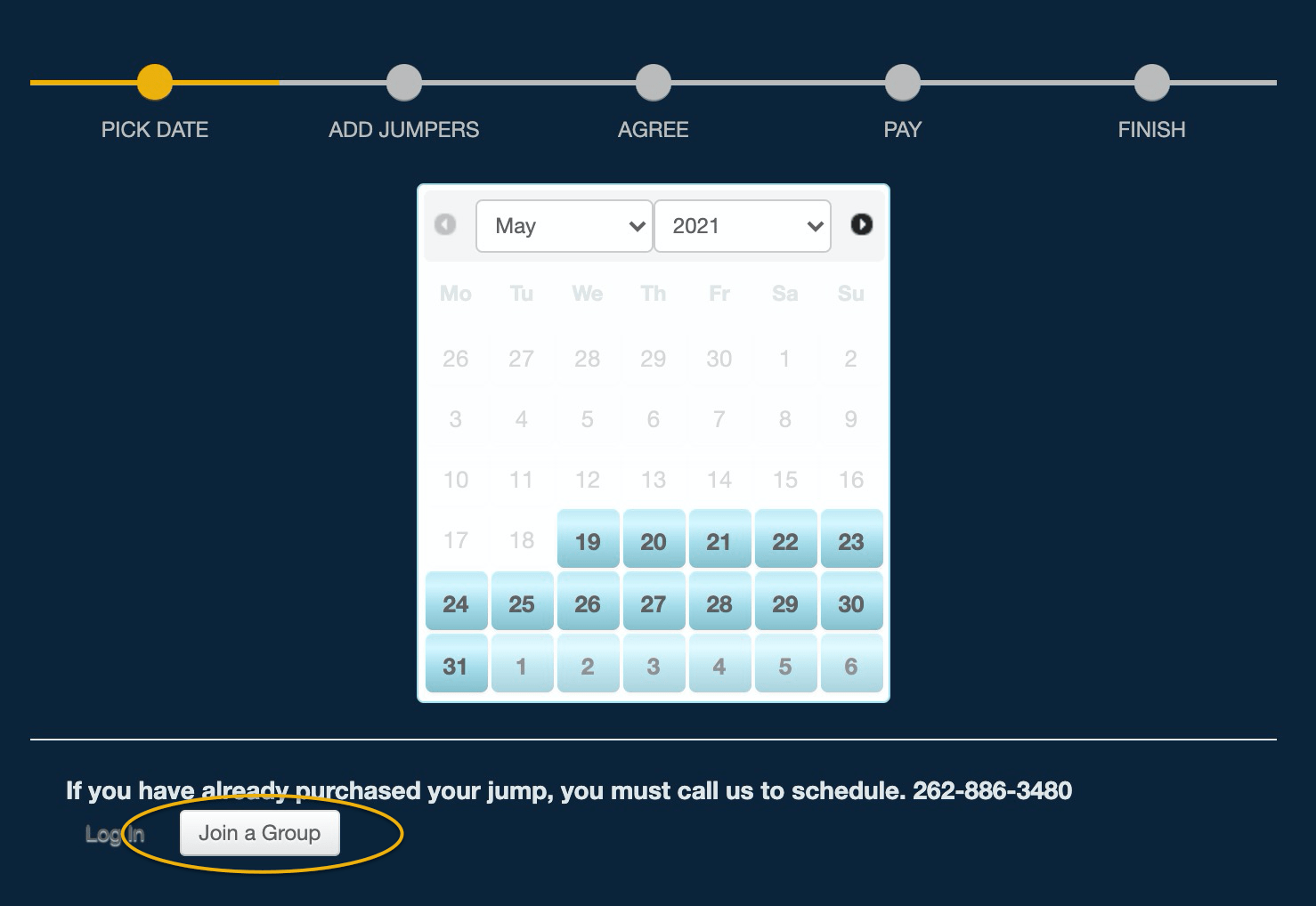 2B. Join A Group
Once your friends get to the reservations page, they simply need to click "Join a Group" at the bottom of the page.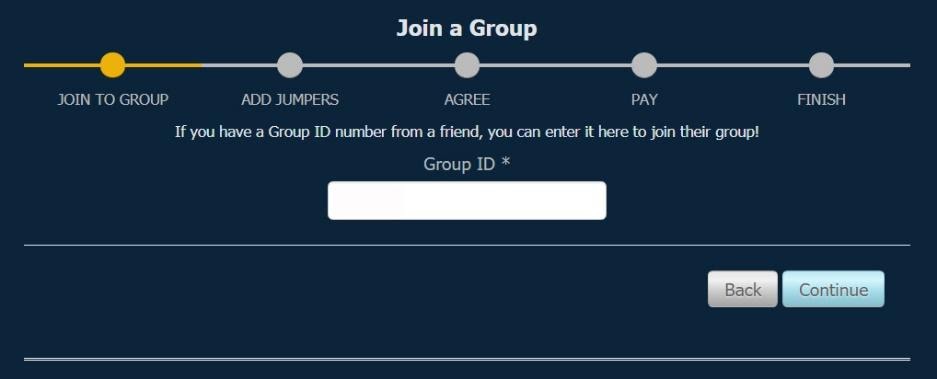 2C. Enter The Group ID
Then they can enter the group ID you've provided and click "Continue".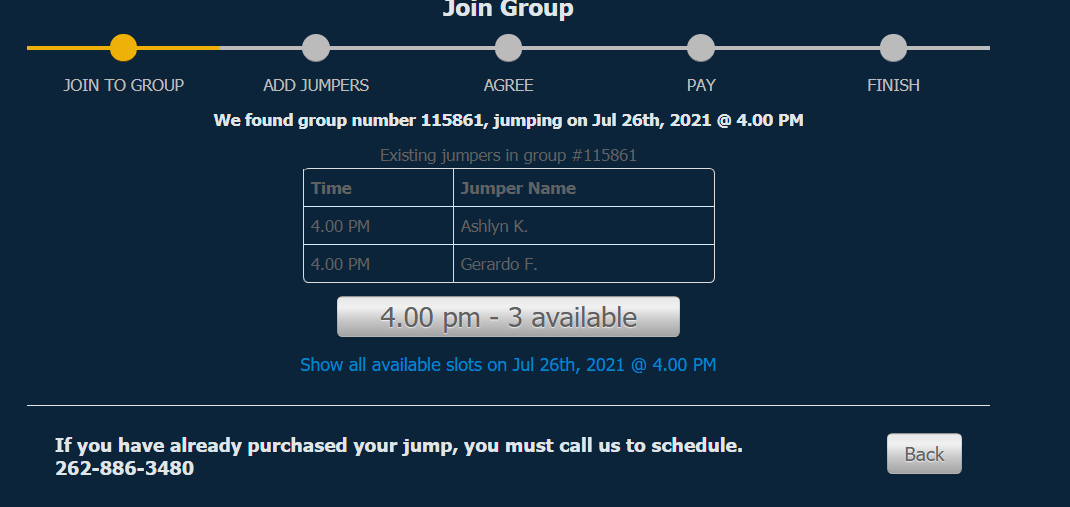 2D. Join and Confirm with a deposit
This will bring up the date, time and details on who has put down a deposit for your group so far. Now just click the time/slots available for the reservation and follow the prompts to make a $50 deposit.
Protips on reservations
Make sure your group reserves 2 weeks prior to your jump, especially for weekend reservations. Weekends from July-September are often fully booked 2 weeks out. Encourage your friends to book in a timely fashion to ensure we can fit everyone on the schedule. And remind them that their reservation isn't confirmed until they pay the $50 deposit.
If the time slot associated with your Group ID becomes booked up, the system will offer the closest available times as an alternative.
If your group qualifies for a discount, the discount will be applied when you come check in for your skydive.
Remember, the bigger the group, the bigger the discount!
If your group is celebrating something special, let us know how we can help! Our 80ft observation deck is available to rent, and it has the best views as it overlooks both the landing areas. We invite you to bring balloons or decorations and personalize the private space.
Ready to take the plunge? Literally?
We also have TONS of experience organizing skydiving marriage proposals! There's nothing like jumping with the person you love and awaiting them on one knee as they come in for landing! We know how to make this occasion a truly unforgettable one!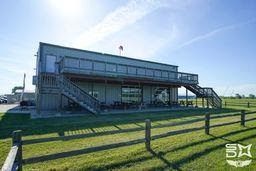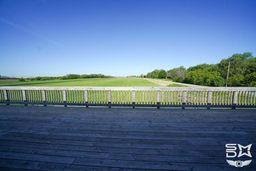 READY to get the party started?
Book your ultimate aerial adventure today!