WHEN IS THE BEST TIME OF DAY TO SKYDIVE?
When booking a skydive, most people think about the best time of year to skydive but they don't consider what time of day to book. 
While you can skydive pretty much any time during daylight hours, there are some benefits and disadvantages to certain times of day.
Morning is the best time of day to book a skydive. If you book the earliest time slot available, you are at the front of the queue to skydive. If there are weather delays, you will be the first to jump once we start operating again. Winds also tend to be lower in the morning, minimizing the risk of a delay due to winds. 
In the spring and fall, in can be a little chilly in the morning, so you'll want to dress warmly.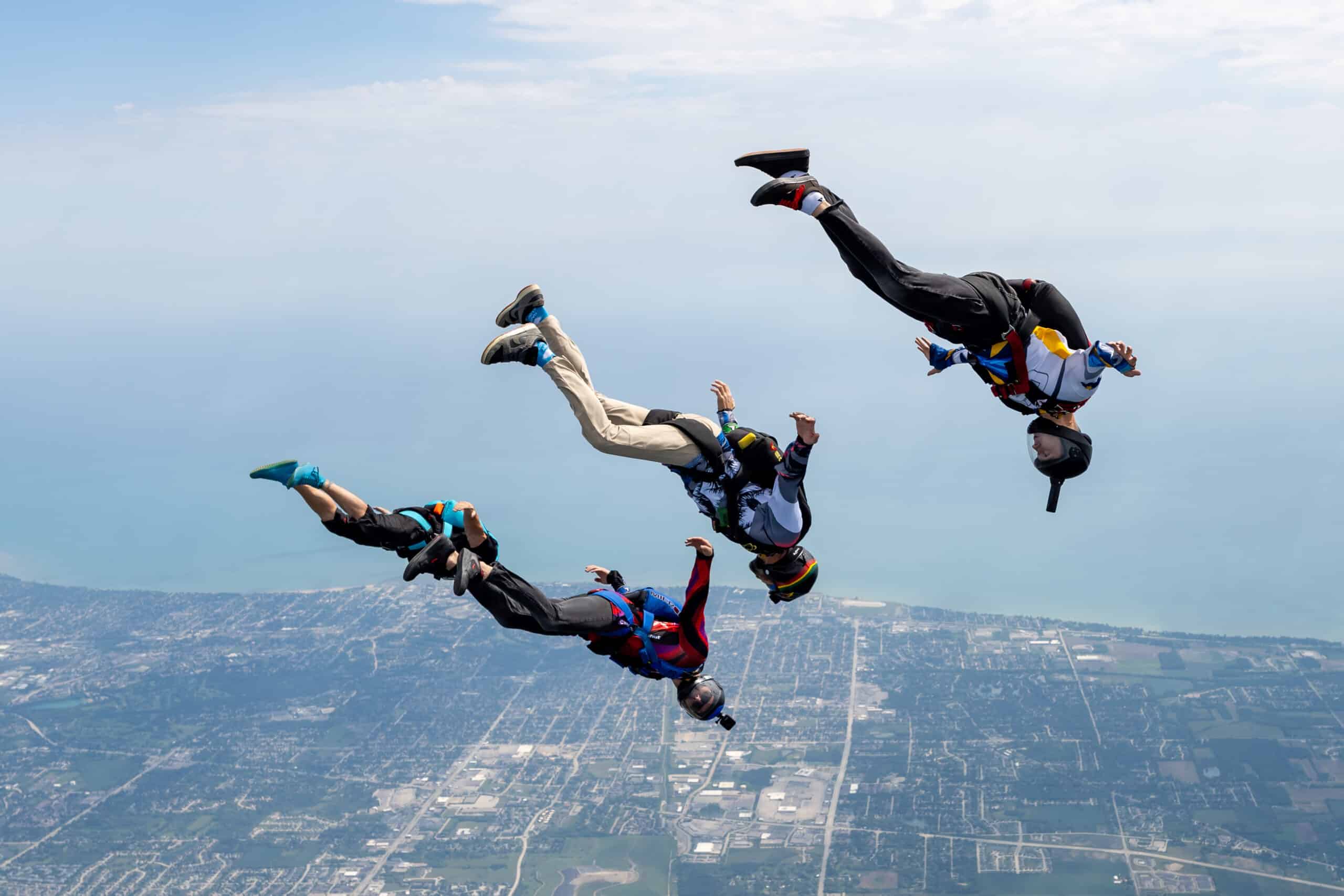 Temperatures are warmer in the afternoon, which makes for more comfortable skydiving. 
Wait times can be longer due to volume of bookings and any delays from the morning. Winds tend to pick up in the afternoon, sometimes causing a "wind hold" where jumping is suspended.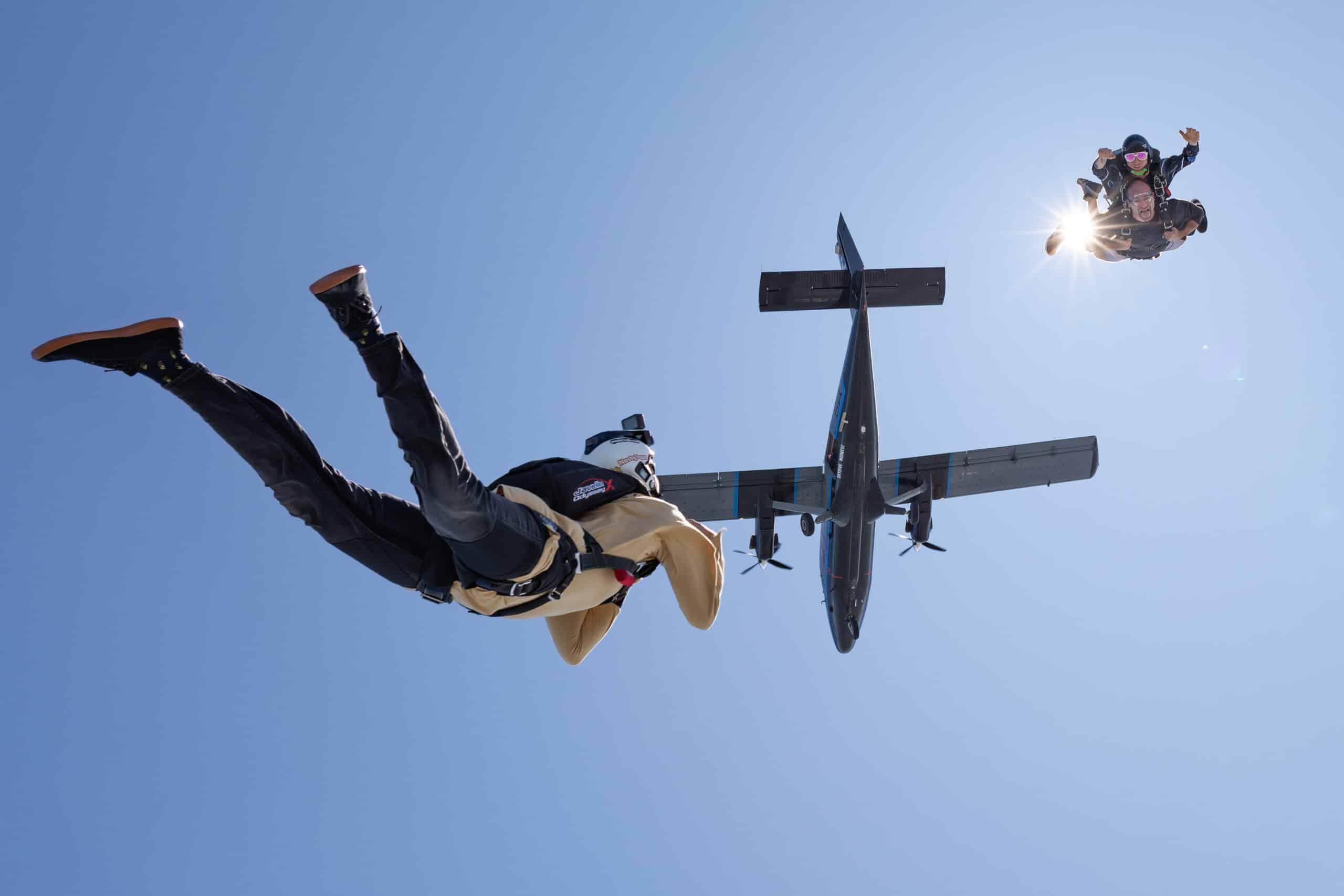 The closer your jump is scheduled to sunset, the more beautiful it can be. As the sun begins to go down, the changing sky can be breathtaking. It is a sight you won't soon forget.
Any weather delays that have occurred in the morning can carry over into the afternoon and evening. It is possible you may have to reschedule if your jump cannot be completed before sunset. Evening appointments leave less of a cushion for weather delays. Temperatures also begin dropping in the evening, so you'll need to dress warm during the spring and fall.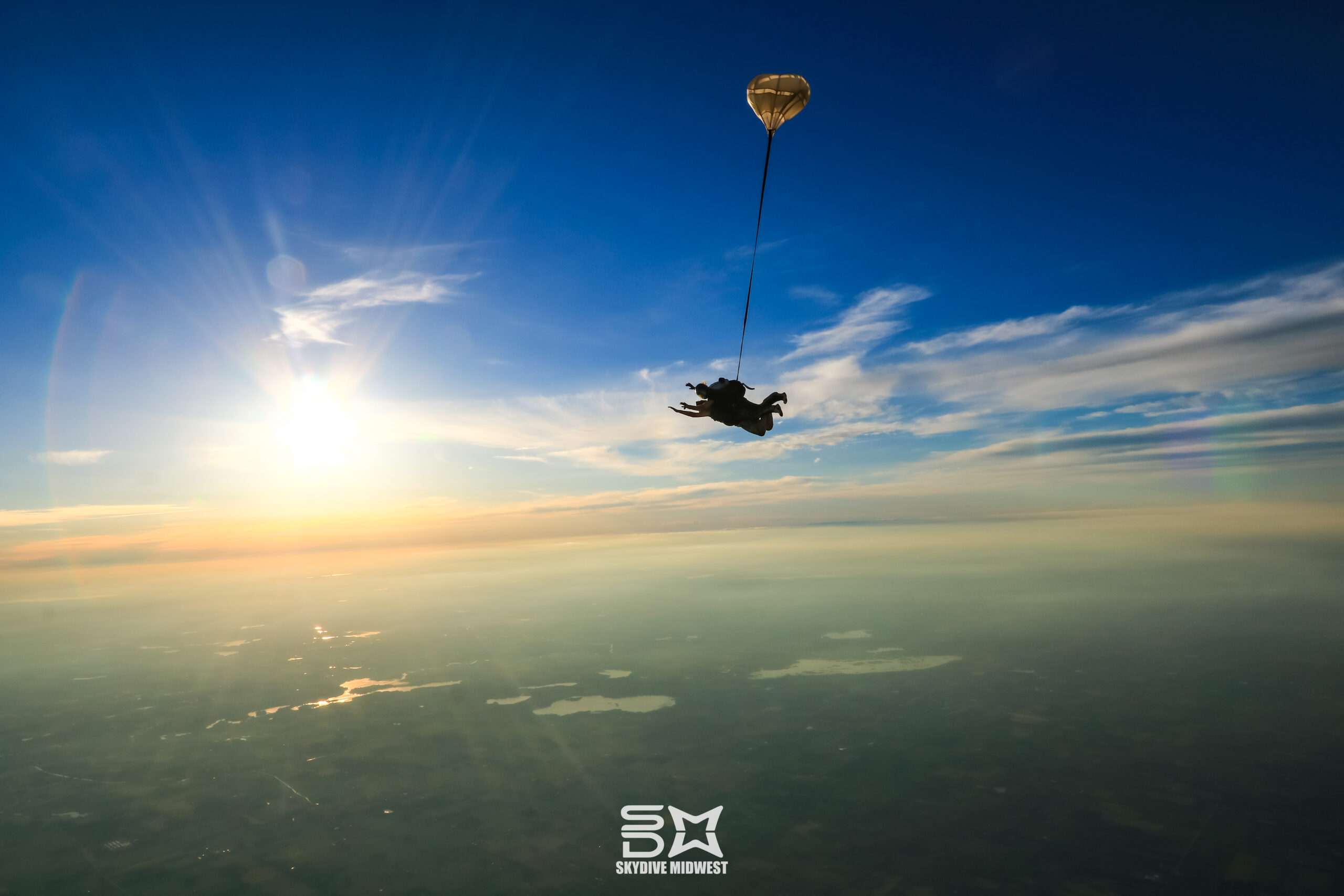 NIGHT SKYDIVES - Can you skydive at night?
Tandem skydiving at night is not permitted. Only licensed skydivers with a minimum of 50 jumps and a B License can participate in night jumps with a comprehensive briefing. 
A skydive is categorized as a "night jump" when conducted between 1 hour after official sunset and 1 hour before official sunrise.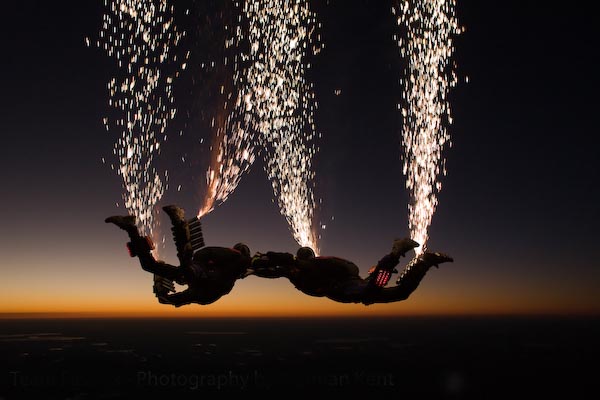 Whether jumping morning, afternoon, or evening, Skydive Midwest offers a premium experience. Enjoy views of Chicago, Milwaukee, and Lake Michigan at a great price! Our booking specialists look forward to assisting you over the phone between 9am and 5pm at 262-886-3480. Or you can book online any time!
READY FOR THE THRILL OF A LIFETIME?
Book your ultimate aerial adventure today!